OAAA E-Weekly February 20, 2023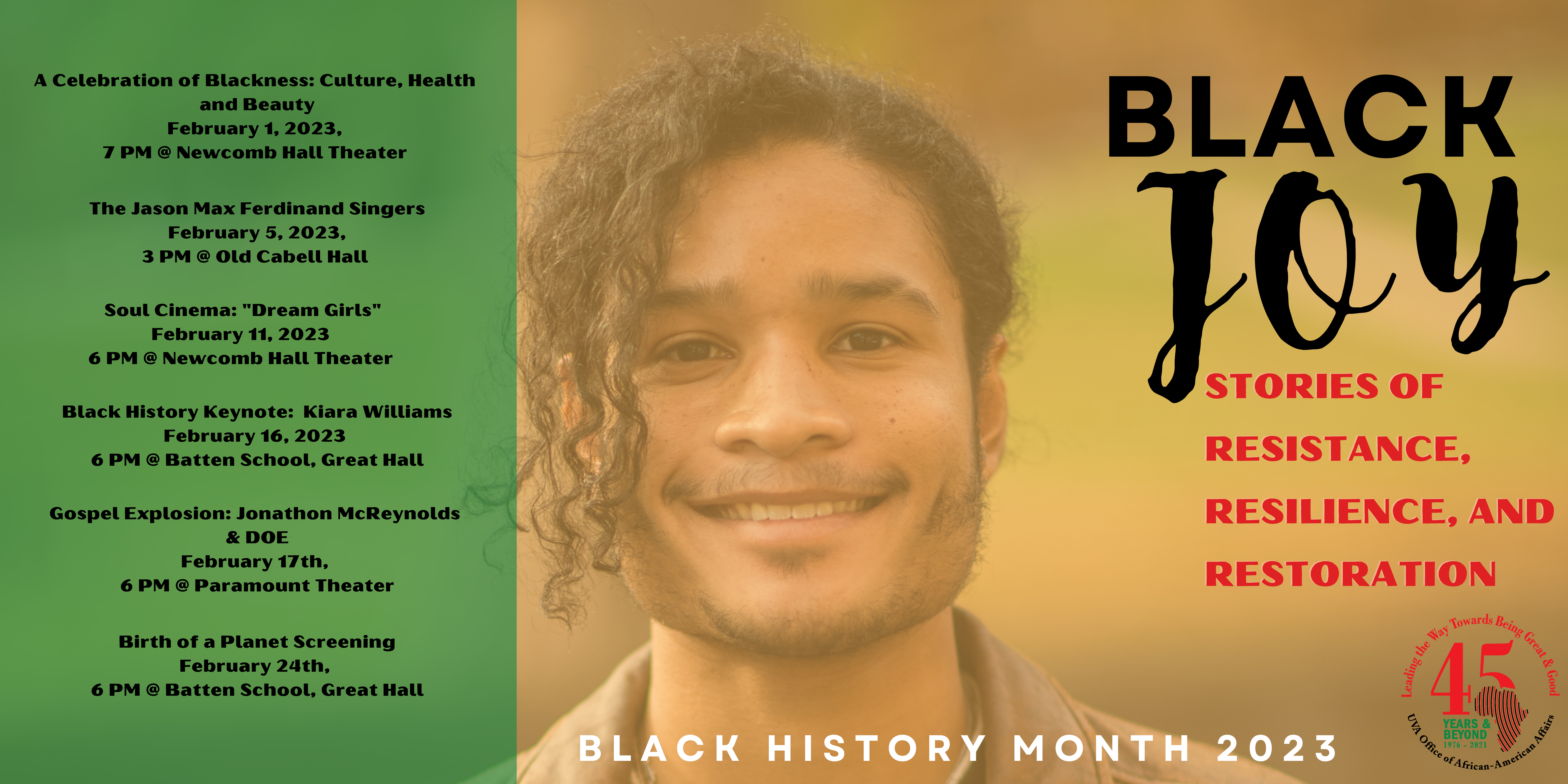 Quote of the Week
"Never let your head hang down. Never give up and sit down and grieve. Find another way." – Satchel Paige
MARK YOUR CALENDAR
Spring 2023 Academic Calendar
Saturday, March 4 – Sunday, March 12
Spring Recess
Tuesday, May 2
Spring Term Courses End
Thursday, May 4 – Friday, May 12
Examinations
Sunday, May 7 & Friday, May 10
Reading Days
Friday, May 19 – Sunday, May 21
Finals Weekend
Schedule Meeting with Dean
Selecting a Dean for a One-on-One Appointment
Many of you are aware of our spaces throughout Dawson's Row, some have figured out ways to engage with our programming, and most of you have broken bread in Dawson's Row with us and one another. In addition to the cultural programs we host, however, each Dean is available to meet with students to provide one-on-one support (i.e., academic, social, and emotional) to all our students.
For this transitional year, we have made a few significant changes to how students can make appointments with the Deans. All Deans are available to provide academic advising, support through difficulties, and sometimes, simply be a trusted mentor or guide.
Office of African-American Affairs: Schedule a Meeting with Your Dean
Student Spotlight- Oluwatomisin 'Tomi' Igun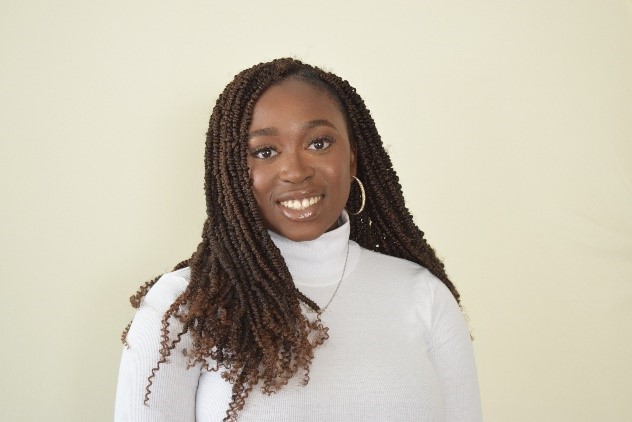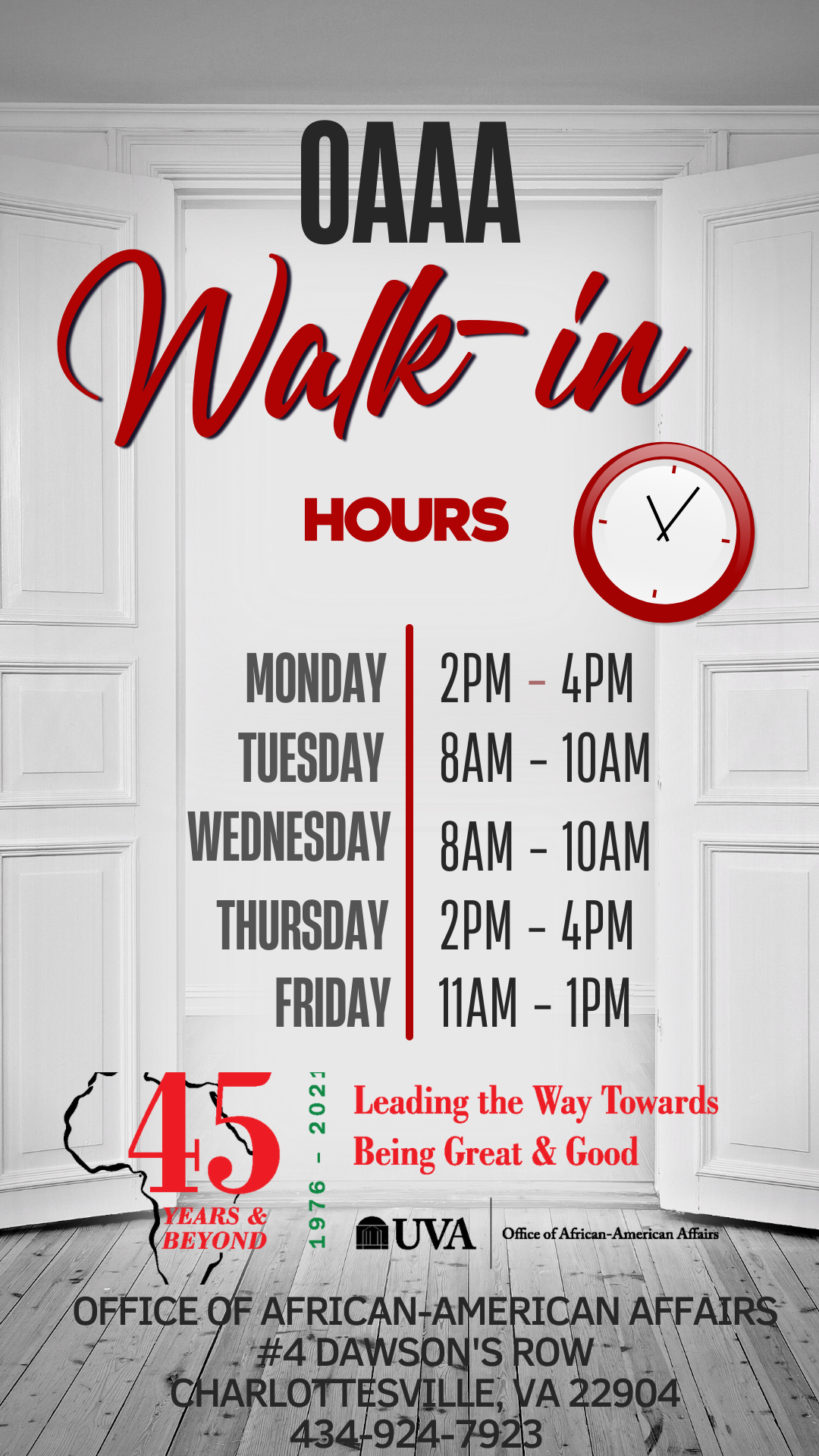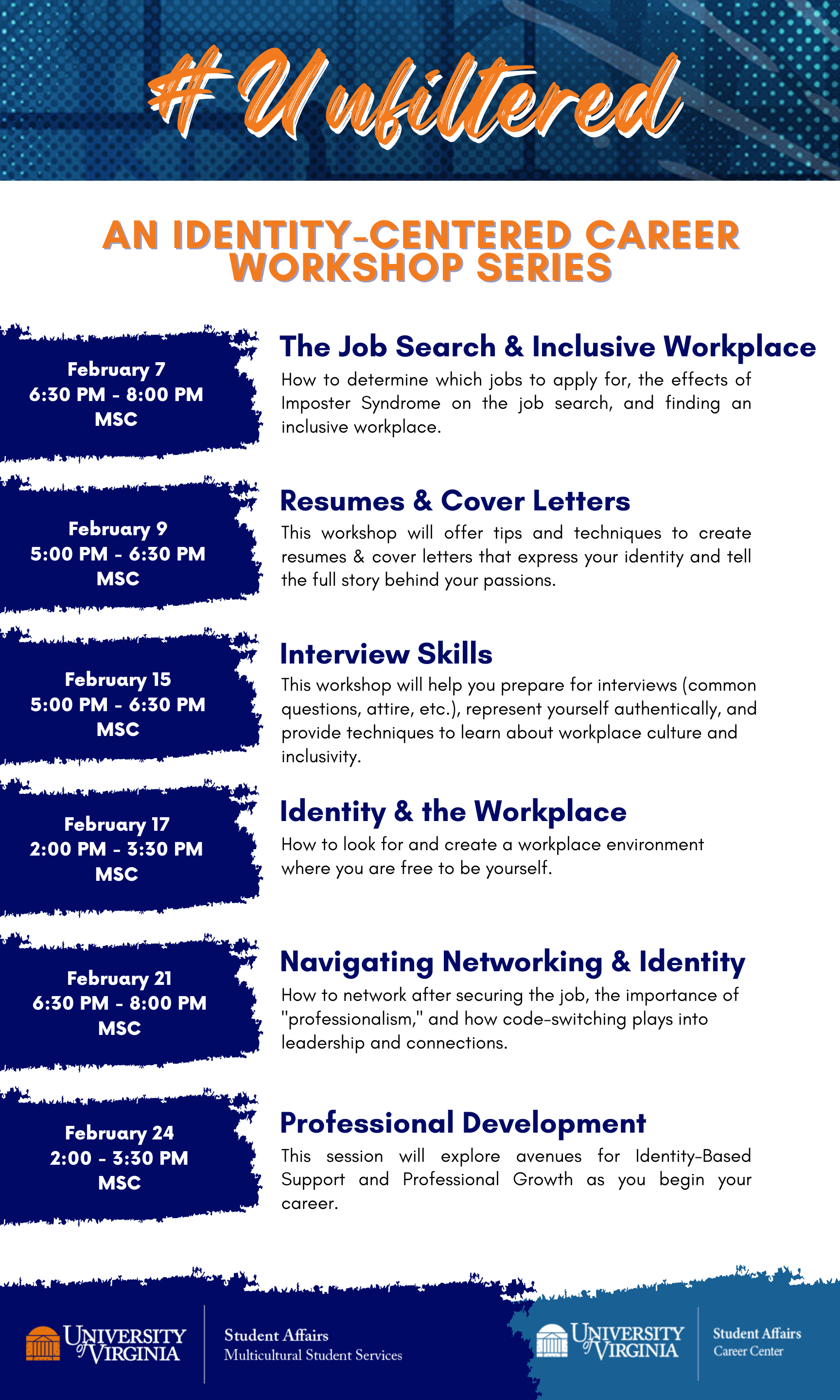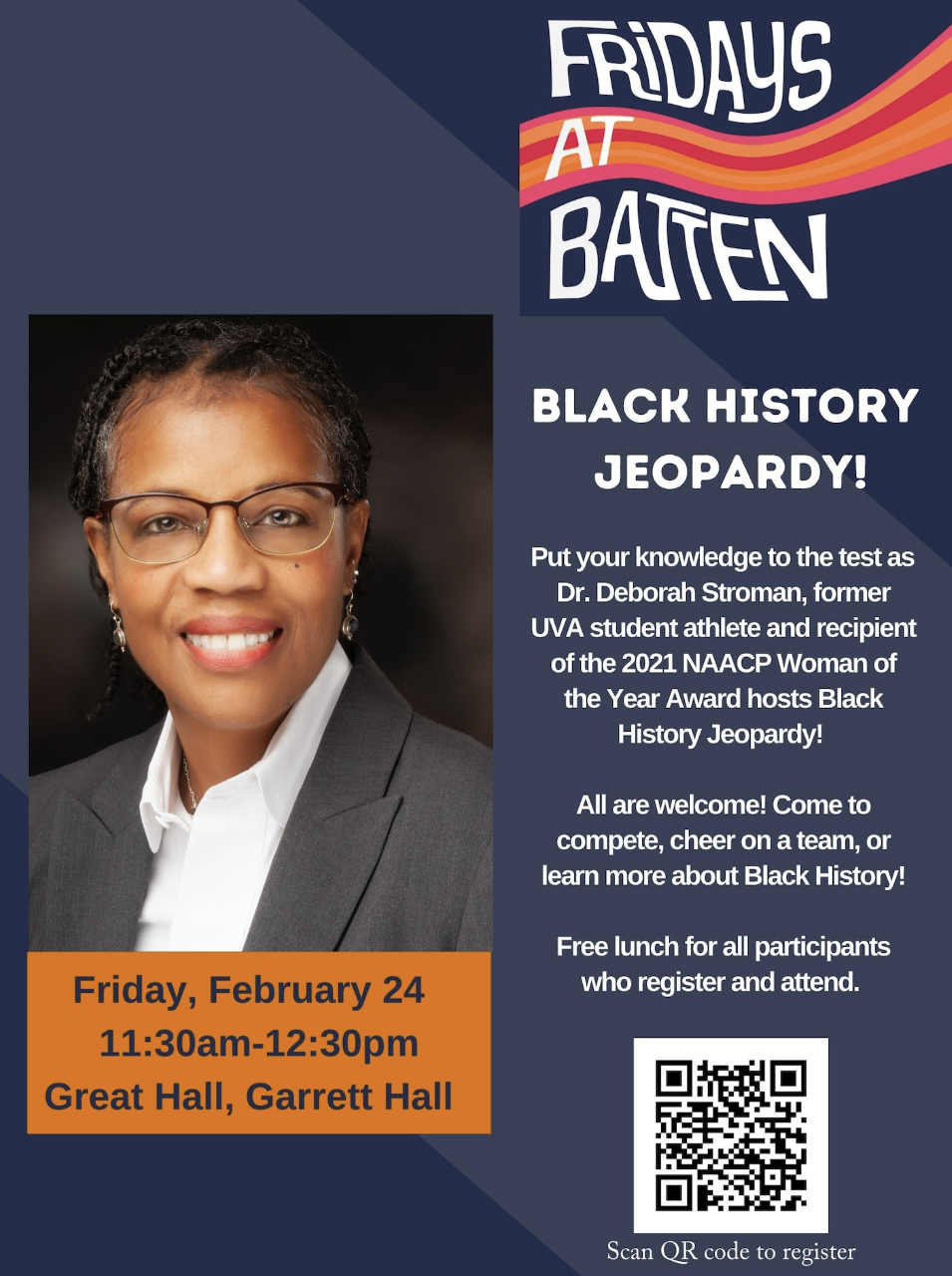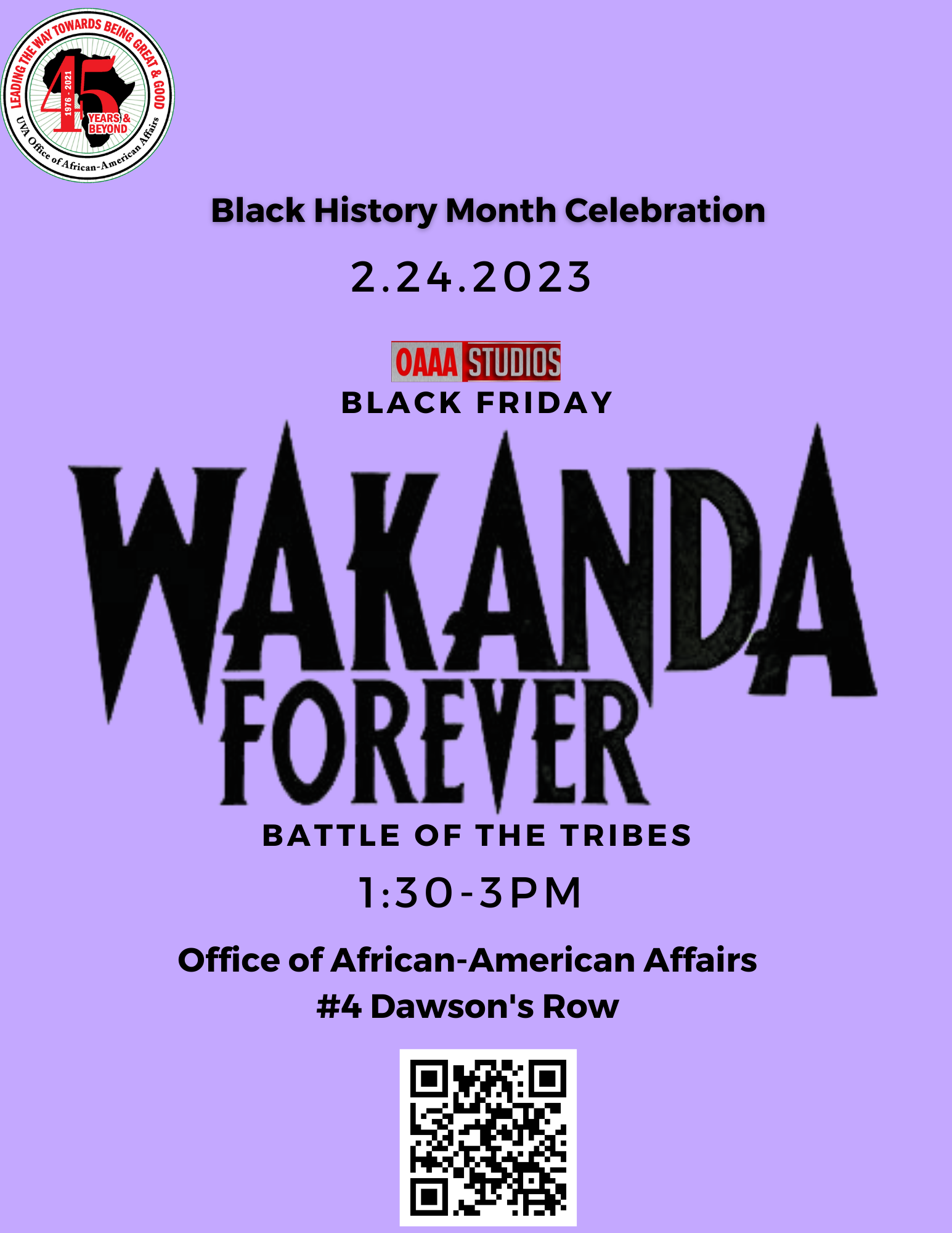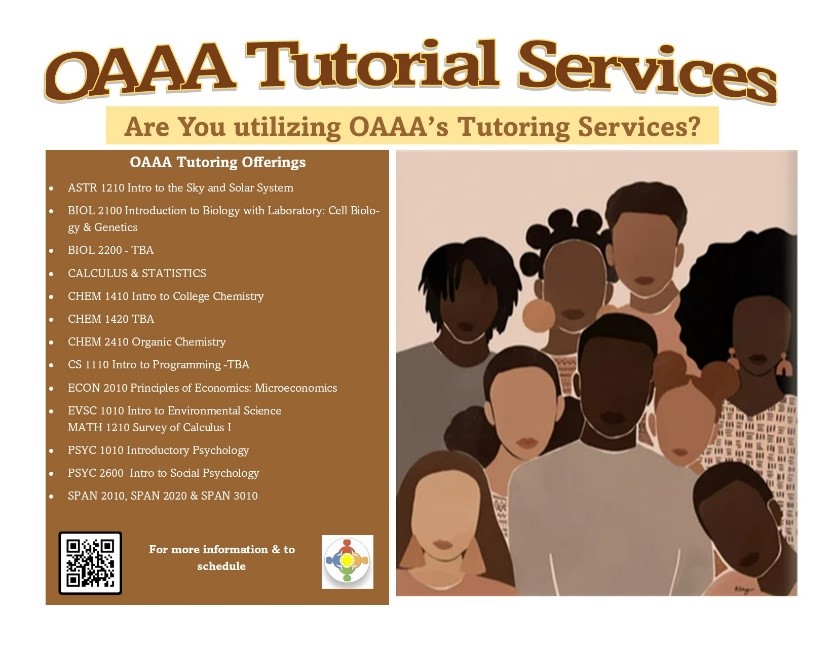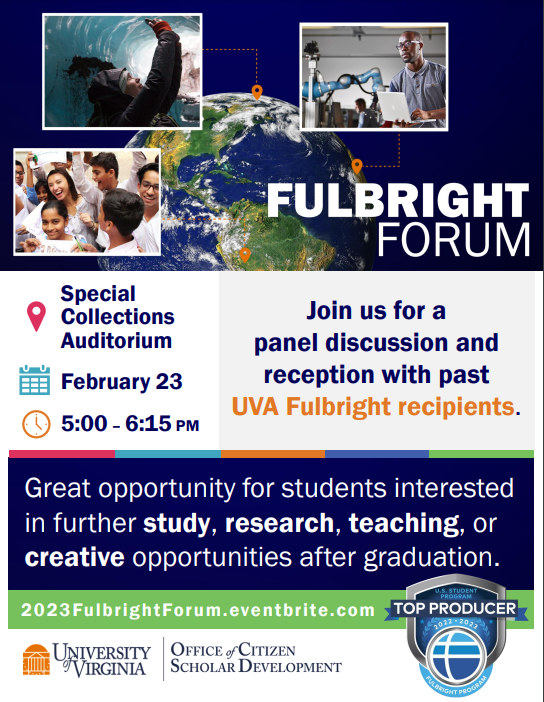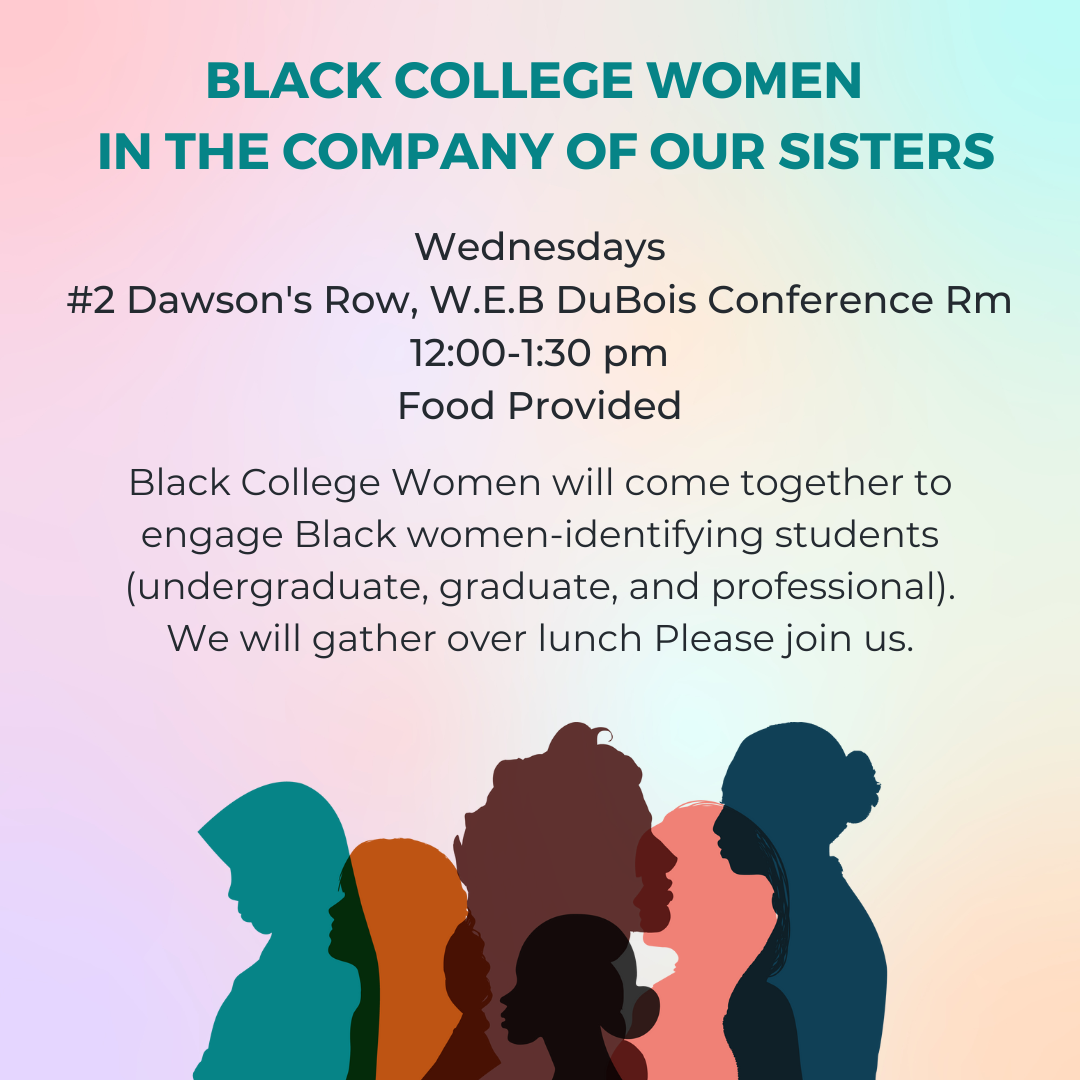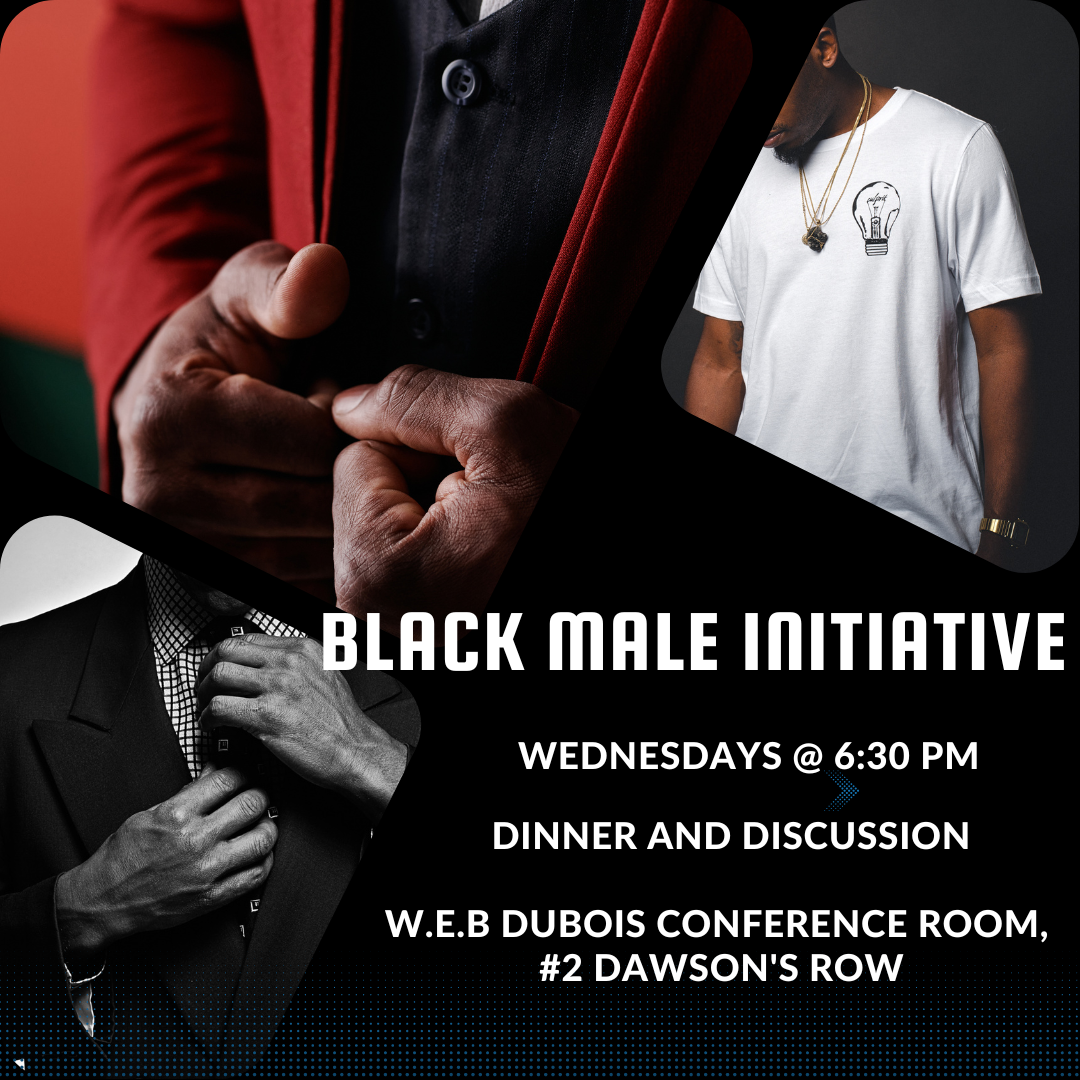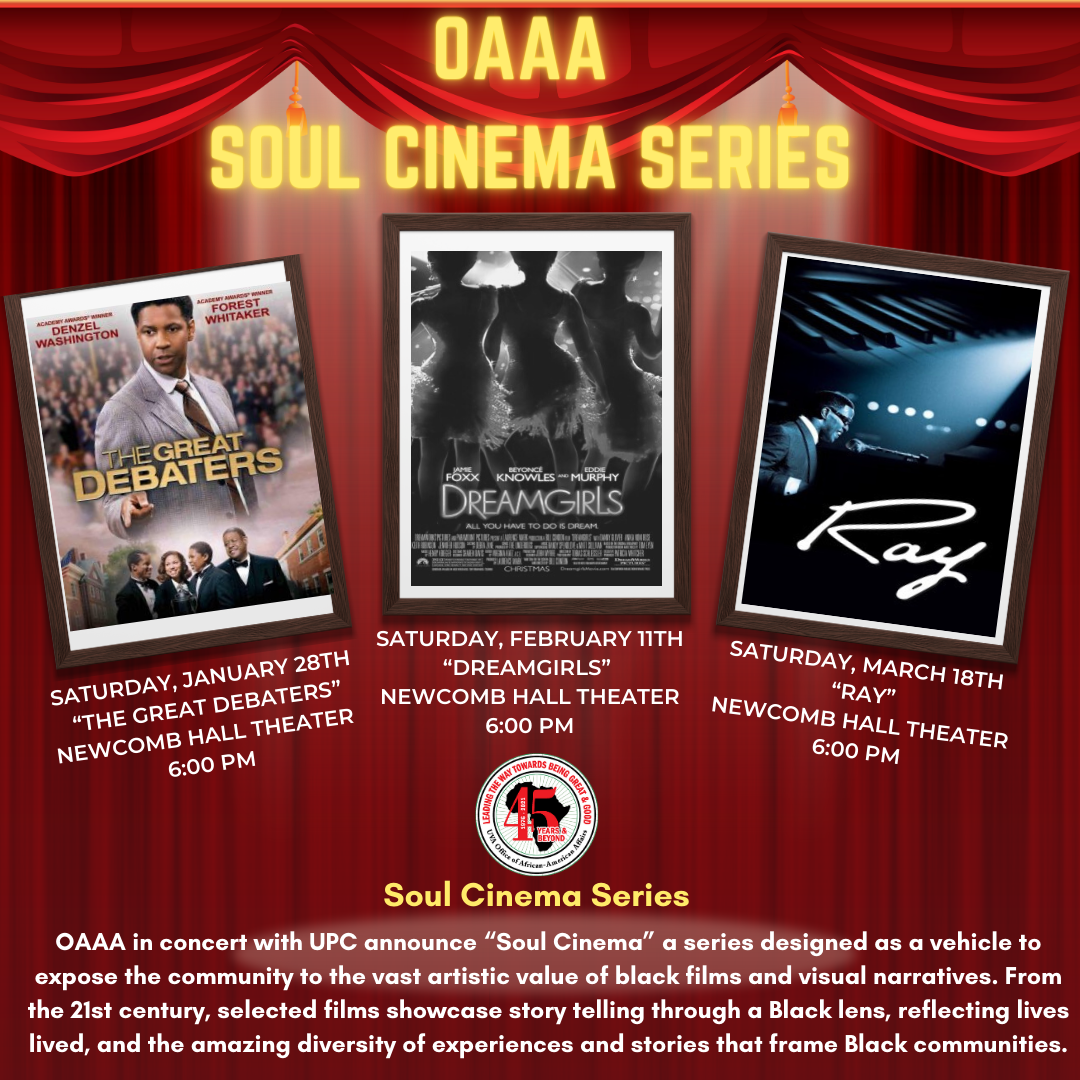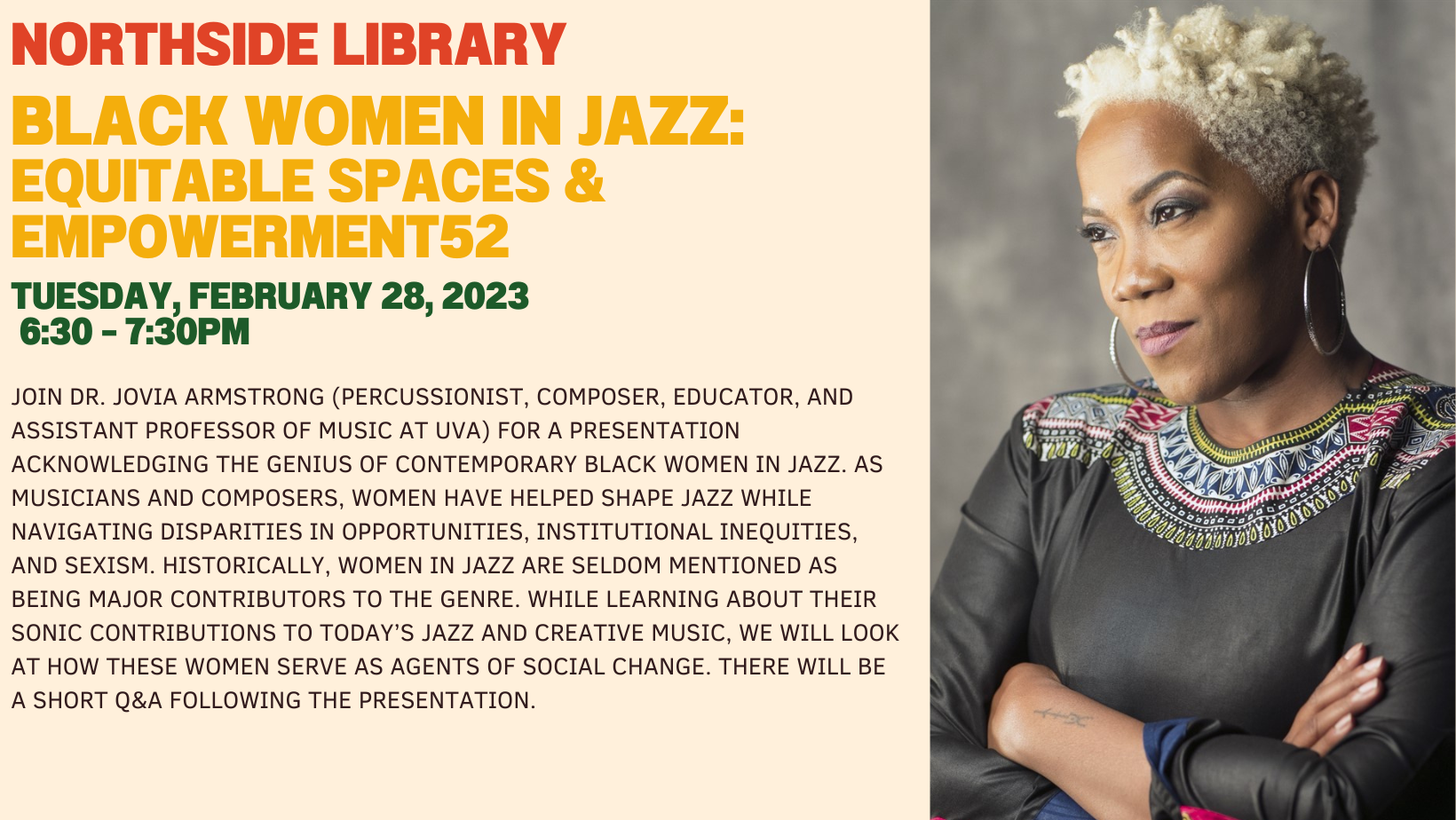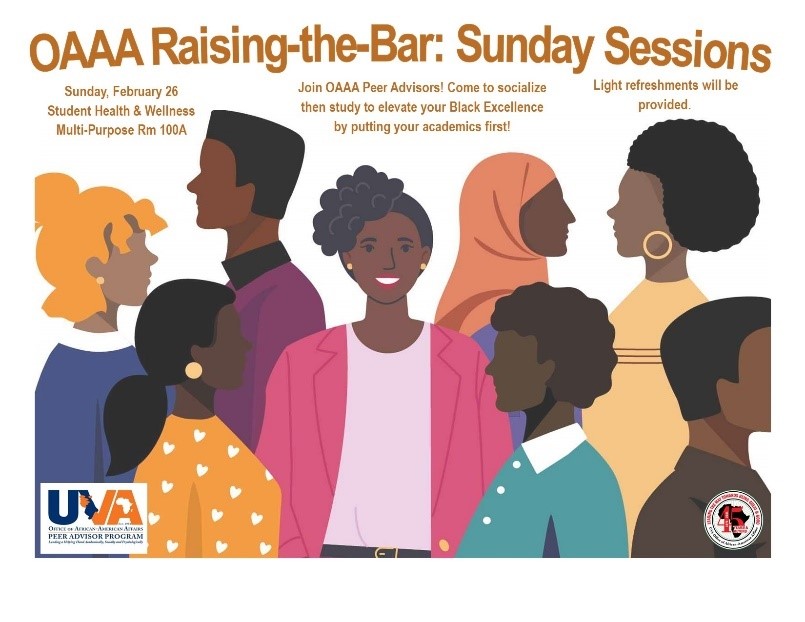 Opportunities with Deadlines
The Kishore Memorial Scholarship
Deadline: Saturday, February 25 by 11:59 PM EST
The Kishore Scholarship Fund was established in 2015 to honor the memory of Kris Kishore (Col '95, Educ '02) and the unique impact he had on the University community through his legendary love of learning, dedication to service, and selfless leadership. Nominees for the scholarship should demonstrate the following values that Kris Kishore lived by: servanthood, community impact, leadership through connection (humble, reflective, intuitive, and inclusive), and passion for learning and inspirational teaching. The $35,000 scholarship will be awarded to a rising fourth-year student (for the 2023 - 2024 academic year). Use these links to nominate scholarship candidates or read more about Kris Kishore and the Kishore Memorial Scholarship Award. Please email with any questions or concerns. Contact Name: Patrick Cloud
Mentoring: Be a Big Sibling. Make a Big Difference
Application Deadline: Wednesday, March 1
The Young Women Leaders Program (YWLP) and Men's Leadership Project (MLP) are community-based mentoring programs that pair UVA undergraduate students with middle school students from the Charlottesville/Albemarle area. Develop your leadership skills as an intern or mentor with the Women's Center! Join us and hone your skills to be a more effective advocate on Grounds and in the community. Apply now for the 2023-2024 academic year! Combine classroom study of social justice issues with practical work on a team led by a member of our staff. You'll also gain valuable leadership and teamwork experience. For access to the online applications and more information about mentor and intern applications.
Contemplative Practices for Higher Education Conference
Register for the 2023 Contemplative Practices for Higher Education Conference being held at Radford University on Thursday, March 2 - Friday, March 4. The event offers an opportunity for higher education professionals, students, and others who are using or interested in learning more about contemplative practices to gather to share new work and explore new methods across disciplines and domains. Teachers, professors; researchers; students; community members; and contemplative practitioners are welcome. For More Information Contact Name Ellen Daniels
Generative Contemplation Symposium: The Art and Science of Effortless and Self-Emergence Contemplative Practices
The Contemplative Sciences Center is hosting the Generative Contemplation Symposium: The Art and Science of Effortless and Self-Emergence Contemplative Practices on April 21 and 22, 2023 at UVA. This in-person event will convene scientists, scholars, philosophers, and teacher-practitioners from across the world to explore the tension between effort and effortlessness in contemplative practices within Indian and Tibetan Buddhism. For More Information Contact Name Ellen Daniels
Cornerstone Summer Institute Counselor Applications Now Open!
Wednesday, June 21-Friday, June 30
Apply Now!
The UVA Cornerstone Summer Institute is an eye-opening weeklong summer program for high school students to learn about slavery and its legacies and develop thinking skills that prepare them for success in college and beyond. The program focuses on uncovering the history of the area through historical investigation, archaeological excavation, and community engagement. Counselors of this camp are facilitators of learning who help students reckon with their own racial identities and their place in the world. Each counselor will lead a project group of 5 campers and serve as a role model for all. Counselors will receive a stipend for the week of the camp. All meals and housing will be provided. For More Information. Contact Name Ashley Schmidt
______________________________________________
Upcoming UVA Events, Learning & Services
Fellowships & Undergraduate Research Series
Mondays – 4:00 pm – Rotunda Multipurpose Room
Our regular series continues. The introductory workshops are the best first touch point with our office. The full schedule is here.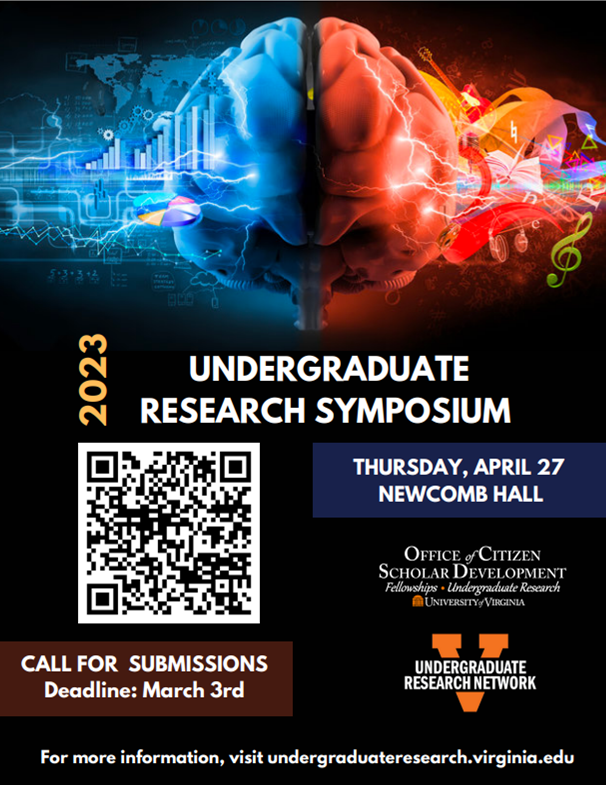 Did you know? From about 1916 to 1970, the Great Migration was the relocation of more than 6 million Black Americans from the rural South to the cities of the North, Midwest and West. Driven from their homes by unsatisfactory economic opportunities and harsh segregationist laws, Black Americans headed north, where they took advantage of the need for industrial workers that arose during the First World War. During the Great Migration, Black people began to build a new place for themselves in public life, actively confronting racial prejudice as well as economic, political and social challenges to create a Black urban culture that would exert enormous influence in the decades to come. By the end of 1919, some scholars estimate that 1 million Black people had left the South, usually traveling by train, boat or bus; a smaller number had automobiles or even horse-drawn carts.