OAAA E-Weekly January 19, 2023
MARK YOUR CALENDAR
Spring 2023 Academic Calendar
Wednesday, January 18
Spring Term Courses begin
Saturday, March 4 – Sunday, March 12
Spring Recess
Tuesday, May 2
Spring Term Courses End
Thursday, May 4 – Friday, May 12
Examinations
Sunday, May 7 & Friday, May 10
Reading Days
Friday, May 19 – Sunday, May 21
Finals Weekend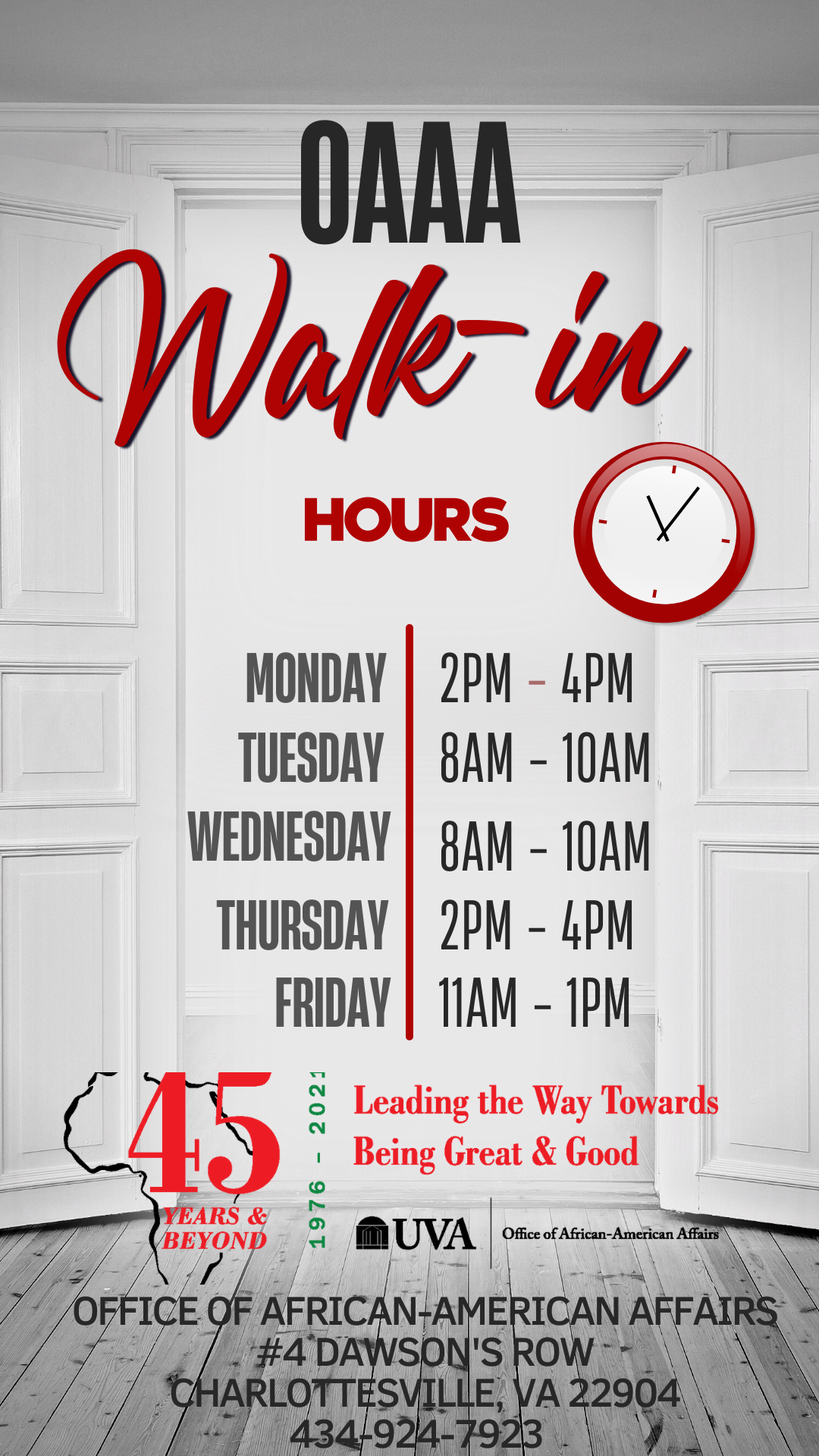 "I have a dream that my four little children will one day live in a nation where they will not be judged by the color of their skin, but by the content of their character." Martin Luther King Jr.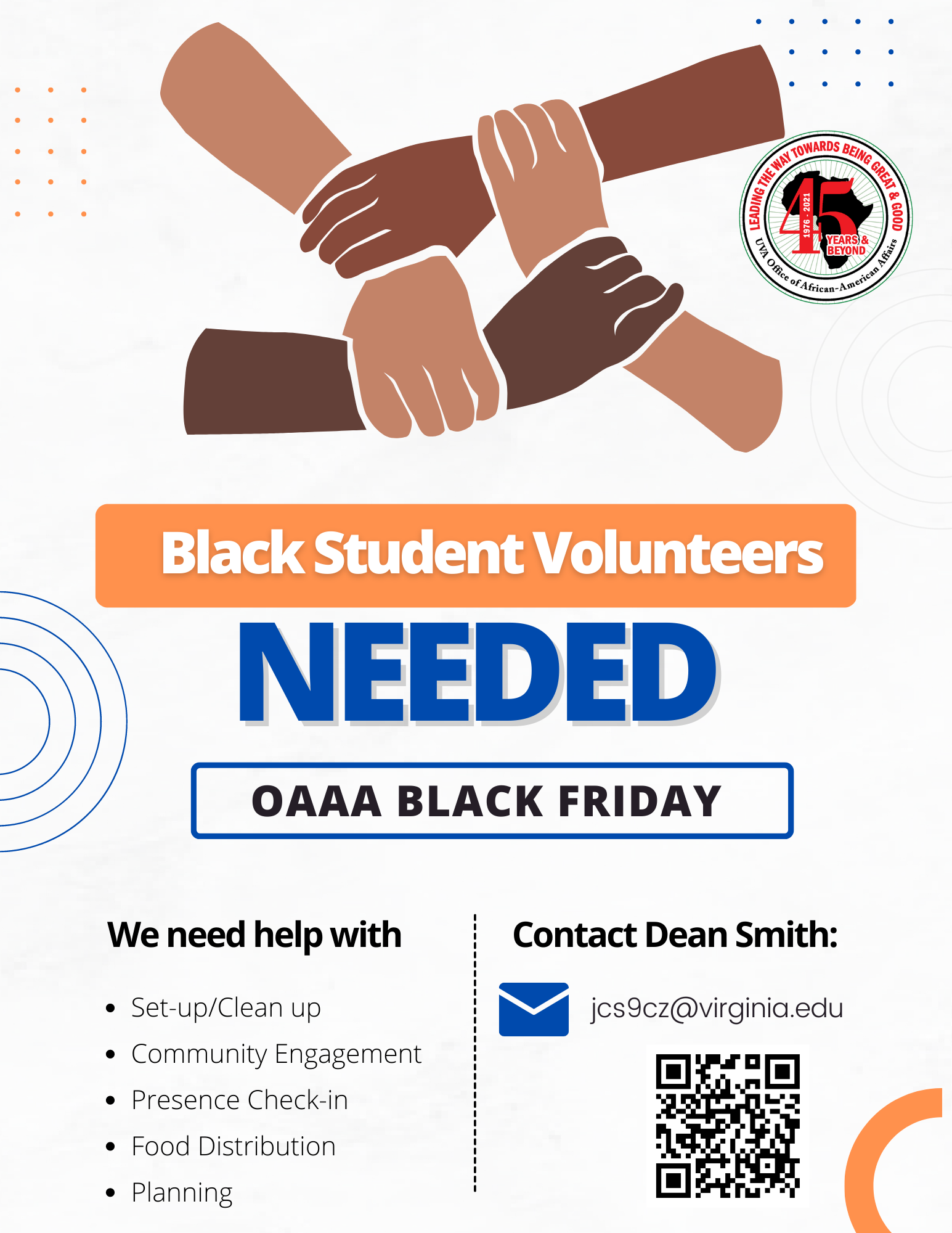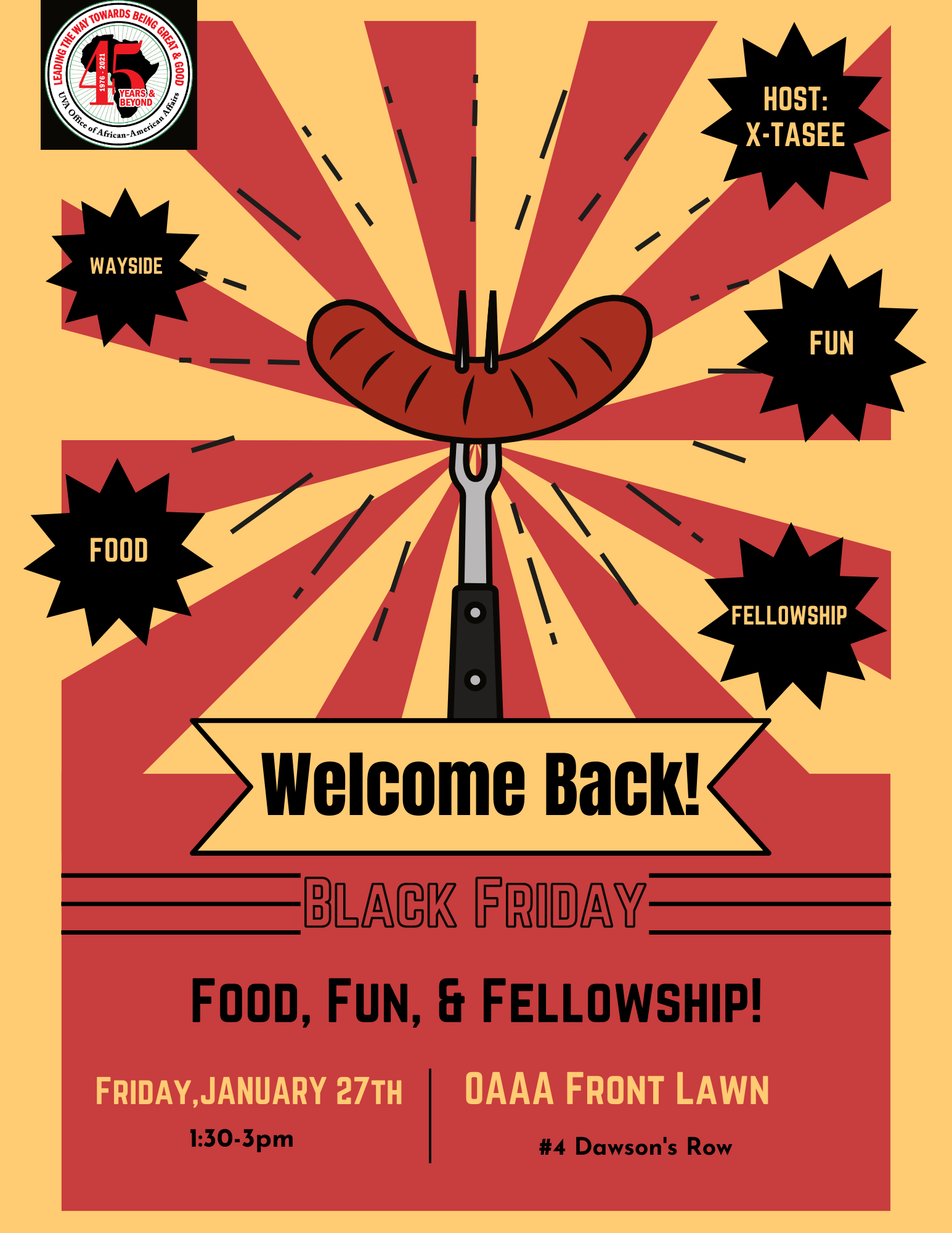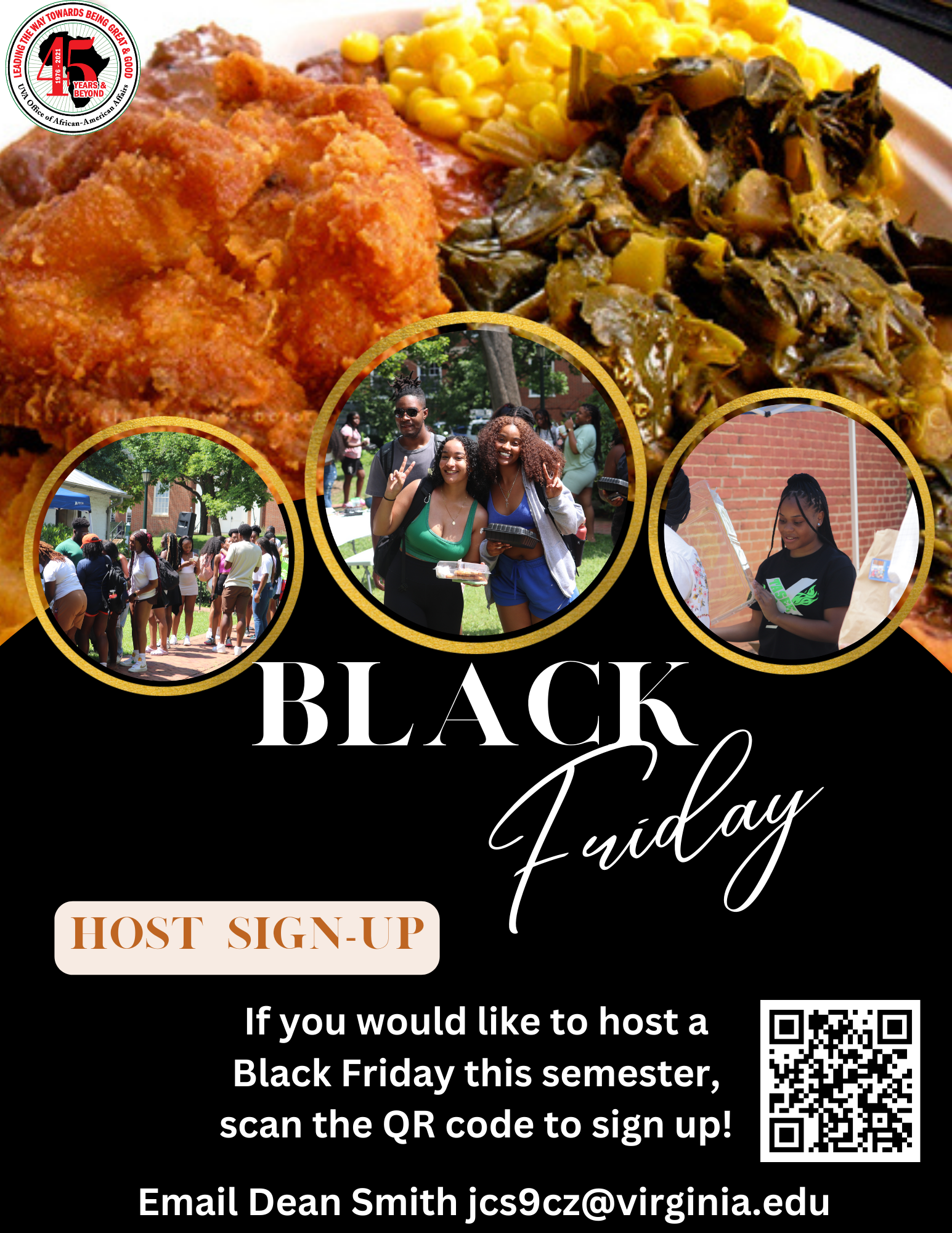 Schedule a Meeting with Your Dean
Selecting a Dean for a One-on-One Appointment
Many of you are aware of our spaces throughout Dawson's Row, some have figured out ways to engage with our programming, and most of you have broken bread in Dawson's Row with us and one another. In addition to the cultural programs we host, however, each Dean is available to meet with students to provide one-on-one support (i.e., academic, social, and emotional) to all our students.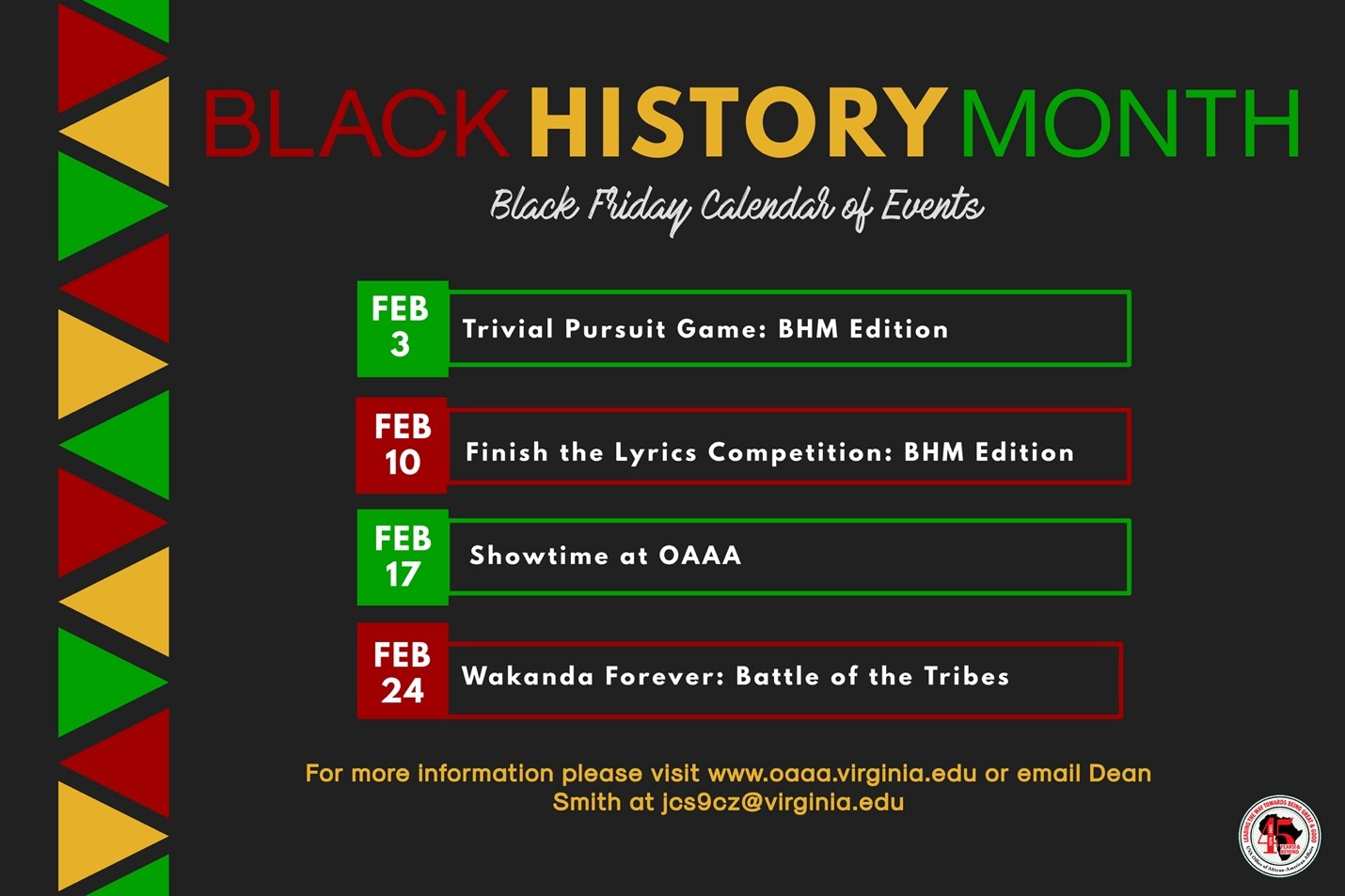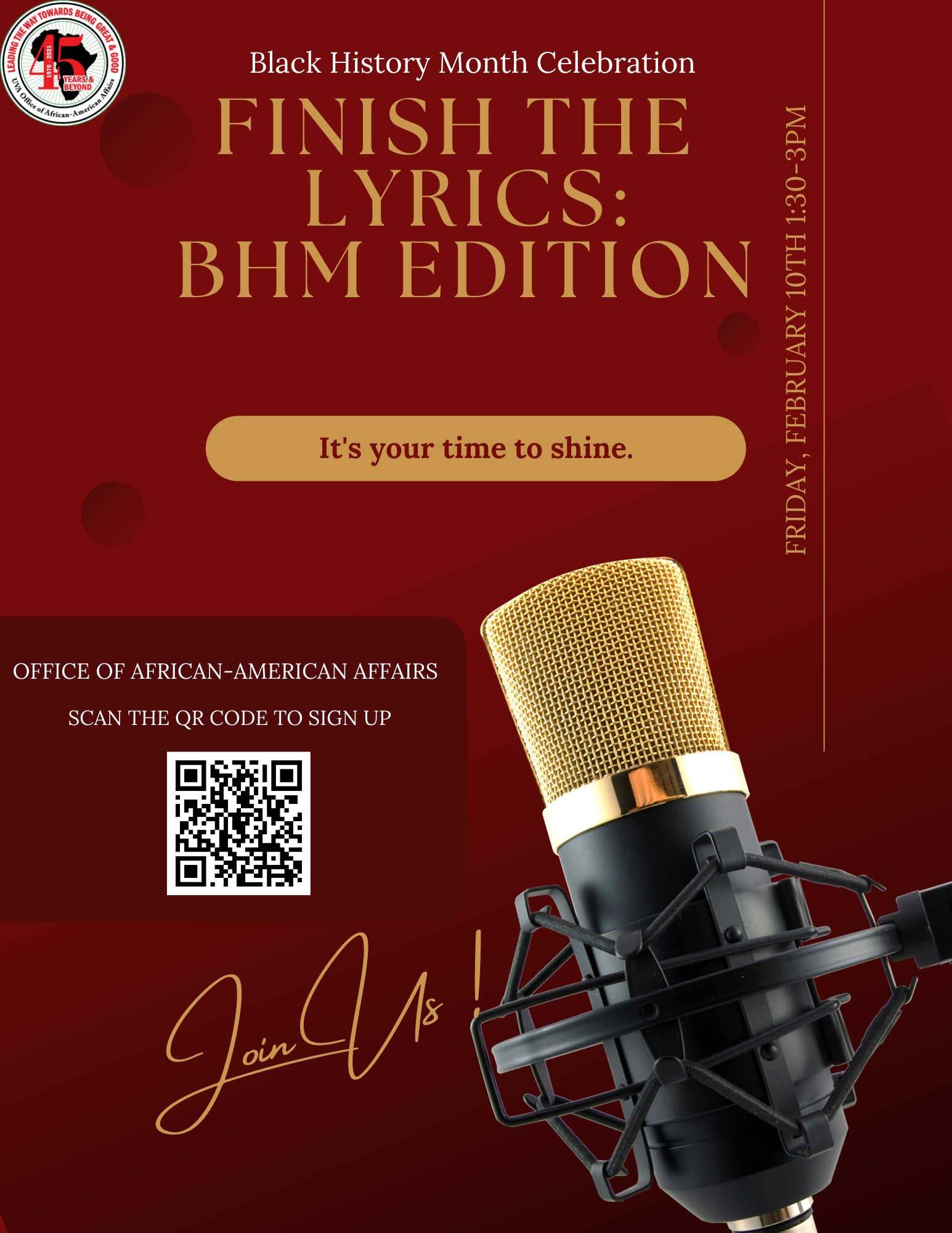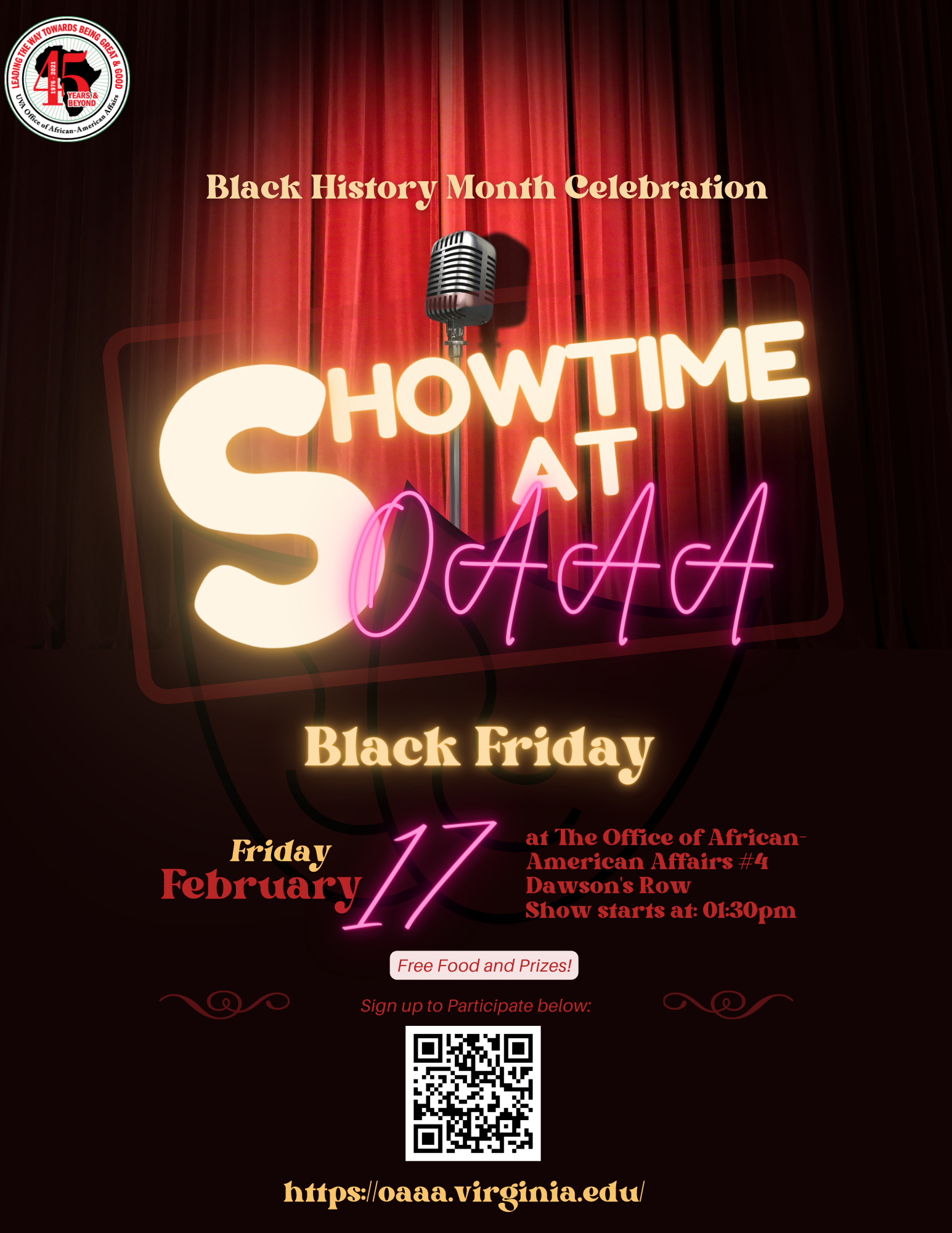 OAAA Announcements & Services – Spring 2023
OAAA PRESENTS Black History Month Kick-Off Event A Celebration of Blackness: Culture, Health, and Beauty (Auditions Day 1)
Friday, January 20, 2023 – 6:30 pm-8:30 pm – Commonwealth Room
OAAA PRESENTS Black History Month Kick-Off Event A Celebration of Blackness: Culture, Health, and Beauty (Auditions Day 2)
Saturday, January 21, 2023 – 5:00 pm-8:00 pm – Student Activities Building
OAAA Harambee II
Sunday, January 22 – 10:00 am-4:00 pm - Newcomb Hall – Ballroom
Come celebrate yourself and your peers as we recognize Black Excellence at its best! 1st years are celebrated but all classes are welcome to show your love for your community of excellence. Enjoy the resource fair and learn more about declaring your majors, med school preparation, summer internships, and resources available for your social and psychological well-being! Your OAAA family looks forward to seeing you there!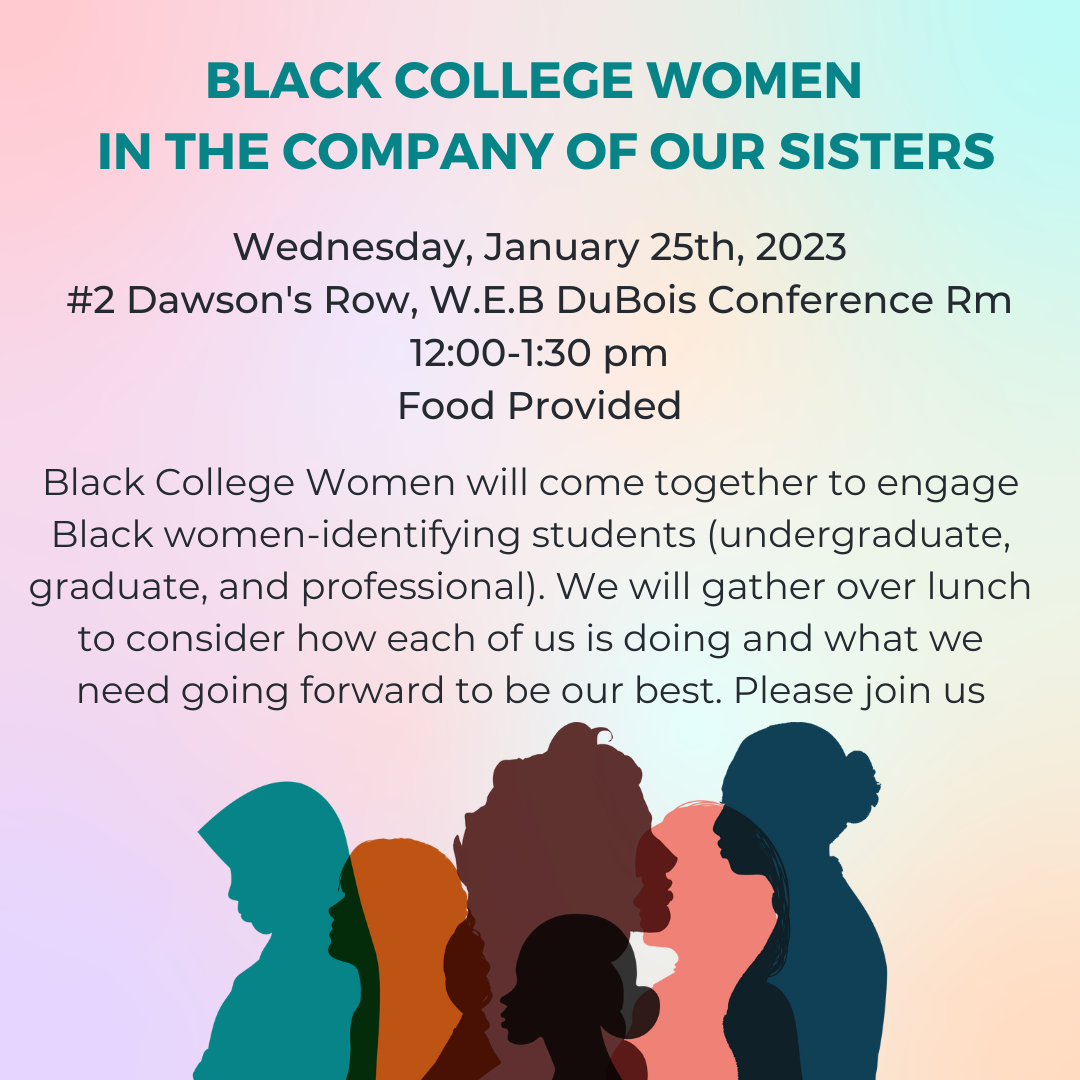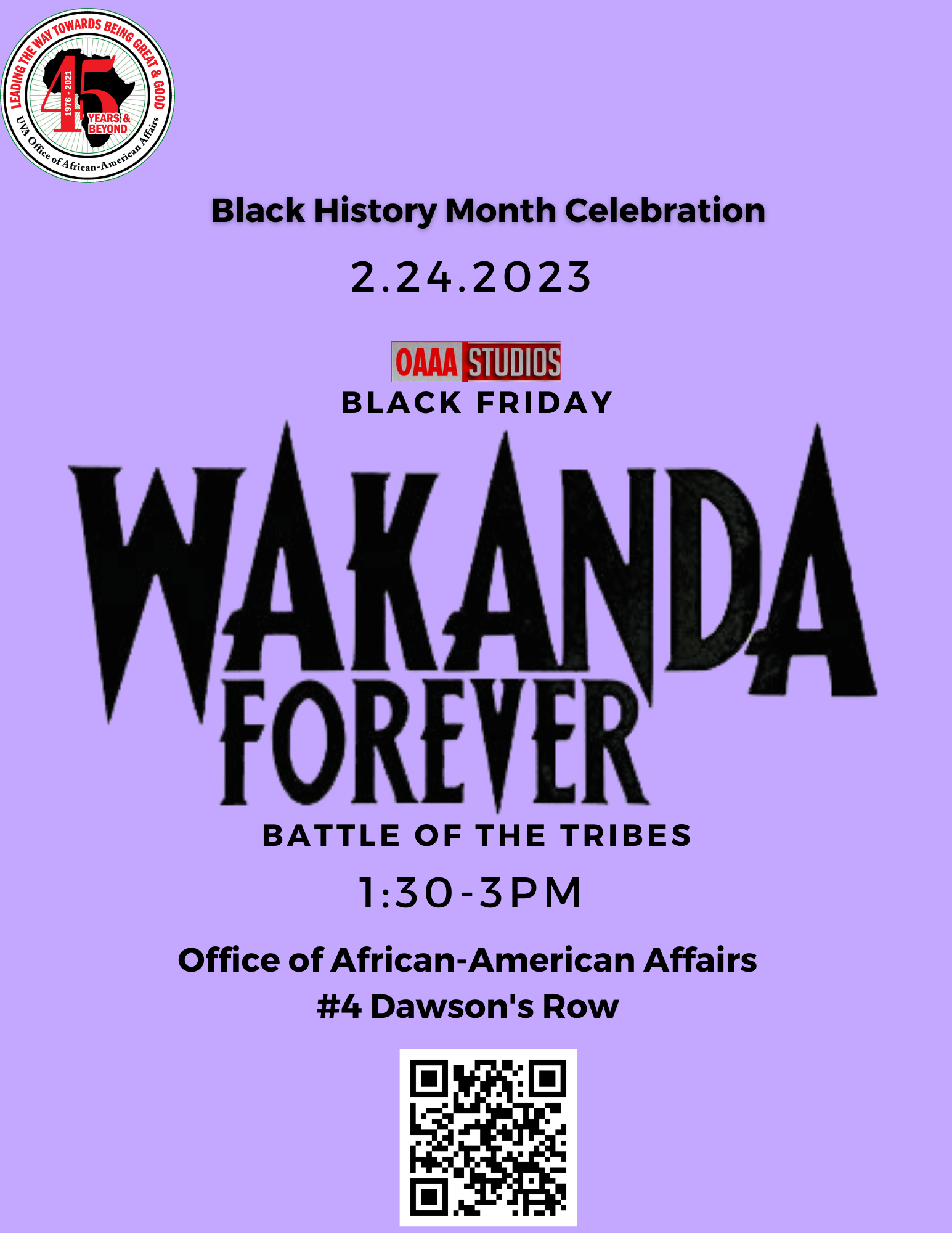 Opportunities with Deadlines
VISAS (Volunteers with International Students, Staff, and Scholars)
Deadline: Sunday, January 29 at 11:59 pm
VISAS is a free program that serves the international community at UVA. Through VISAS' various programs, volunteers and international participants practice English together, meet new people, build meaningful relationships, and learn about other cultures. We invite English learners and English speakers to come join us now! If you are a UVA student with high-level English proficiency who would like to become a volunteer, please apply HERE to help UVA's international community practice English, exchange cultures, and meet new people all within a flexible commitment (as little as an hour per week!). If you are a returning volunteer with VISAS, please register HERE.  Join VISAS as an international participant! If you are a UVA English language learner or a family member of a UVA affiliate, please register HERE to gain fluency, immerse yourself in American culture, and find community at UVA by joining the VISAS Language Consultant program. Want to learn more? Join us on Instagram for an IG Live on Monday, January 23 at 8 PM and Thursday, January 26 at 5 PM (@visasatuva)! Check out our website for more information! Email us with questions! Follow us on Instagram @visasatuva for updates!
Did you know?  January 1986 The United States recognized the birthday of Dr. Martin Luther King, Jr. as a federal holiday. Martin Luther King Jr. (January 15, 1929 – April 4, 1968) was an American Baptist minister and activist, one of the most prominent leaders in the civil rights movement from 1955 until his assassination in 1968. An African-American church leader and a son of early civil rights activist and minister Martin Luther King Sr., King advanced civil rights for people of color in the United States through nonviolence and civil disobedience. The campaign for a federal holiday in King's honor began soon after his assassination in 1968. President Ronald Reagan signed the holiday into law in 1983, and it was first observed three years later on January 20, 1986.