Image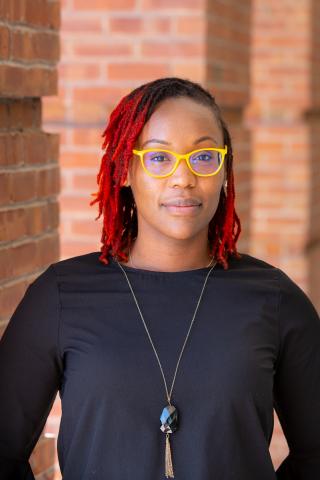 Associate Dean
Associate Professor
Bio
Kelsie D. Kelly is an Assistant Professor in the Department of Public Health Science (PHS) in the University of Virginia School Of Medicine. She joins OAAA as an Associate Dean for First year and transfer students and Director of the Peer Advisors program. Her philosophy is to educate, empower and advocate to improve the quality of lives and experiences of all she interacts with. She looks forward to taking on this new role and maintaining her teaching efforts in the Masters of Public Health program.
Her research and community initiatives aim to improve health disparities in African American communities, the Caribbean and raise youth awareness of public health issues through health education, advocacy and empowerment. As a public health professional, she has worked both locally and globally to improve population health outcomes using mixed methods. Her work examines paternal involvement on healthy birth outcomes, Type 2 diabetes in minority communities, transnational and immigrant health outcomes and health disparities. Her most recent research entitled the UNIITE Project, Understanding the narrative of invisible individuals after traumatic events examining the direct and vicarious impact of the August 12th events in Charlottesville on public housing residents in Richmond and Charlottesville Virginia. This research was awarded a NIH grant through the NIHLBI in partnership with the University of Miami PRIDE program.
As a junior faculty member she has mentored and advised student in the Masters of Public Health Program, the Minority Health International Research Training program and undergraduate student volunteers assisting in the Community Health Leaders after-school program with 5th -8th graders. This  program aimed at teaching the next generation about public health issues and becoming change agents and advocates for their communities through education and interactive activities.
Dr. Kelly completed her PhD at the University of Illinois Urbana-Champaign in 2016.  Her training is in health behavior and health education with an emphasis on community health. Her undergraduate work was completed at Virginia State University in Petersburg, VA followed by her MPH at UVA. She has maintained an active role in supervising and mentoring students from the time she began her college studies until she completed her time at the University of Illinois. While at U of I, she was the Lead Health Educator at the University's Health center overseeing all health programs, community collaborations and summer orientation programs for students in the College of Allied Health Sciences. She brings these experiences as well as her qualitative research skills to the Office of African American Affairs. 
Dr. Kelly is a native of Milwaukee, Wisconsin with deep southern roots. She enjoys traveling, challenging herself physically and mentally, staying spiritually grounded and is an avid sports fan.