Image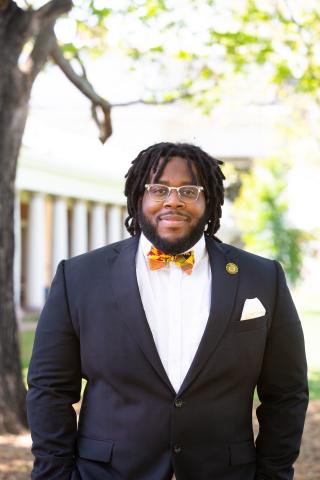 Bio
Jeffery Clayton Smith, II joined the Office of African American Affairs in January 2017. He is a newly appointed Assistant Dean in OAAA. During his time in OAAA, he has worked with the OAAA Student at Risk Intervention Program by assisting in connecting the students to the Deans to receive additional resources and advisement to help them successfully matriculate through their studies at UVA. He believes that not even one student should be left without the support they need to meet their goals. Dean Smith is assigned to the fourth year class and is available to advise, shepherd, and assist each student as they finish their academic studies and prepare for life beyond UVA. He is excited to build relationships with students and help them as they navigate establishing purpose and identity.  
In 2010, he graduated from Liberty University with a Bachelor's of Science in Information Systems, in 2016 received a Master's in Christian Ministry and in 2020 received a Doctorate of Ministry in Biblical Counseling from Andersonville Theological Seminary. He is also a licensed Minster and ordained Pastor.
After graduating from Liberty University in 2010, Dean Smith began his career in Students Affairs at Liberty University in the Dean of Students office where he worked for six years. While working as the Assistant Director of Administrative support, Dean Smith oversaw all administrative and fiscal duties for five various departments under the Dean of Students.  He is currently pursuing a Doctor of Education in Community Care & Counseling. Dean Smith is eager to get to work in this new capacity and looks forward to the opportunities that lie ahead as he serves students through OAAA and the wider University community.