OAAA E-Weekly March 20, 2023
MARK YOUR CALENDAR
Spring 2023 Academic Calendar
Tuesday, May 2
Spring Term Courses End
Thursday, May 4 – Friday, May 12
Examinations
Sunday, May 7 & Friday, May 10
Reading Days
Friday, May 19 – Sunday, May 21
Finals Weekend
Selecting a Dean for a One-on-One Appointment
Many of you are aware of our spaces throughout Dawson's Row, some have figured out ways to engage with our programming, and most of you have broken bread in Dawson's Row with us and one another. In addition to the cultural programs we host, however, each Dean is available to meet with students to provide one-on-one support (i.e., academic, social, and emotional) to all our students.
For this transitional year, we have made a few significant changes to how students can make appointments with the Deans. All Deans are available to provide academic advising, support through difficulties, and sometimes, simply be a trusted mentor or guide.
Office of African-American Affairs: Schedule a Meeting with Your Dean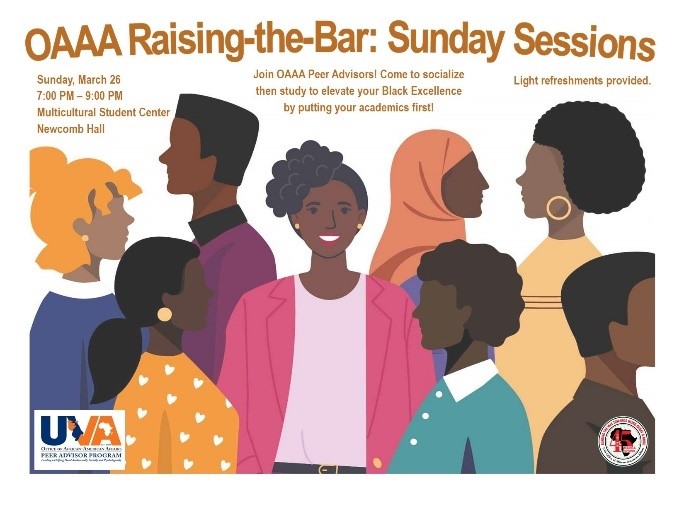 Student Spotlight: Destiny Jones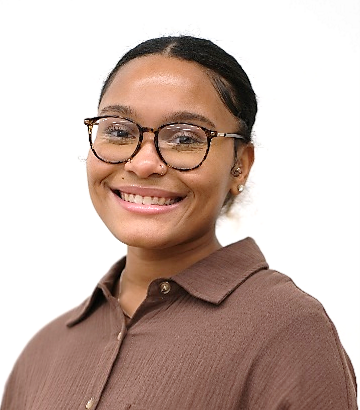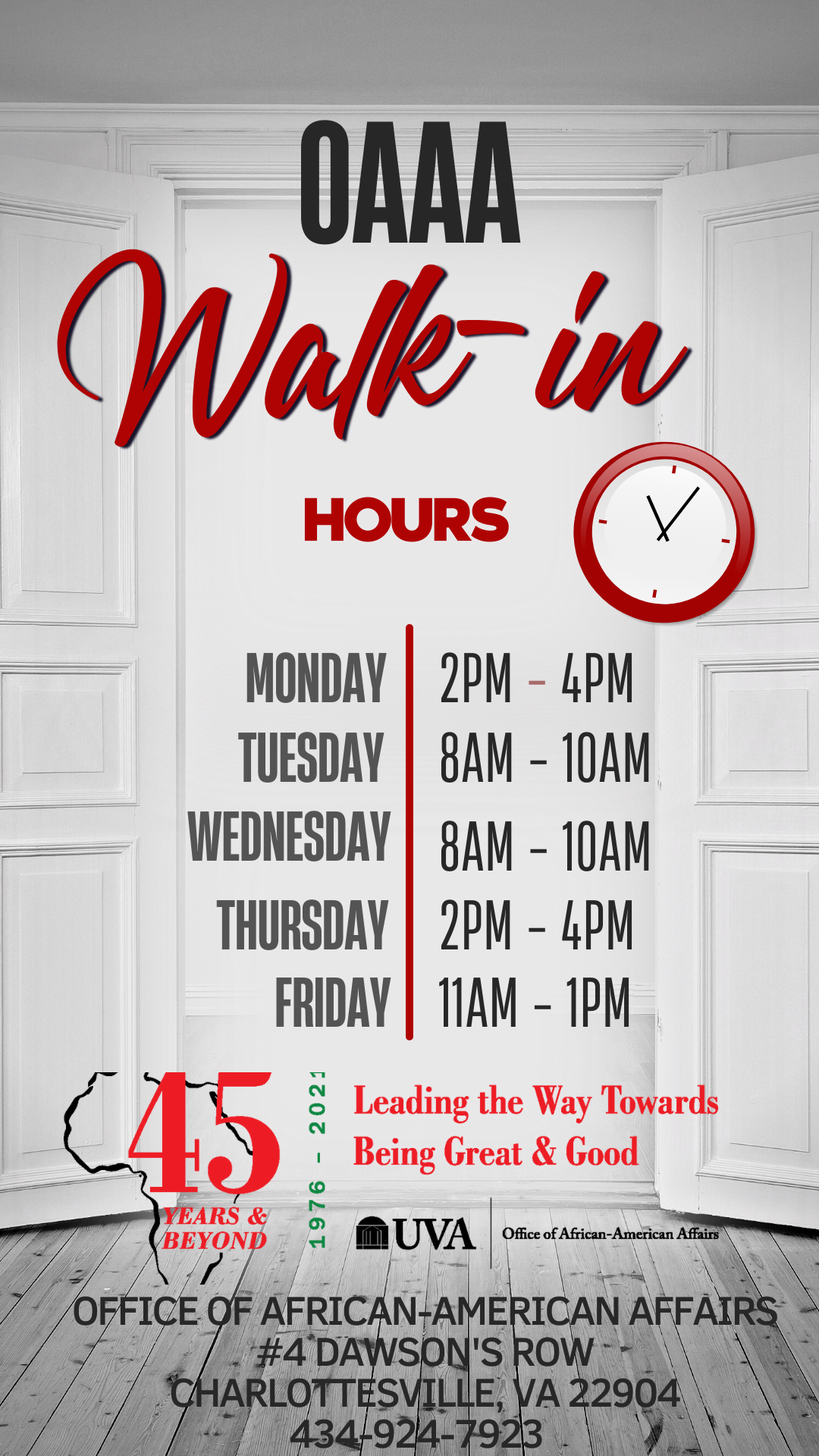 Quote of the Week
"People are deeply interested in rewriting the established narratives and challenging what we see as the norm in every way. We want to see a new definition of beauty and sexy. We want to see different people look vulnerable and show strength and redefine what it means to be strong." – Winston Duke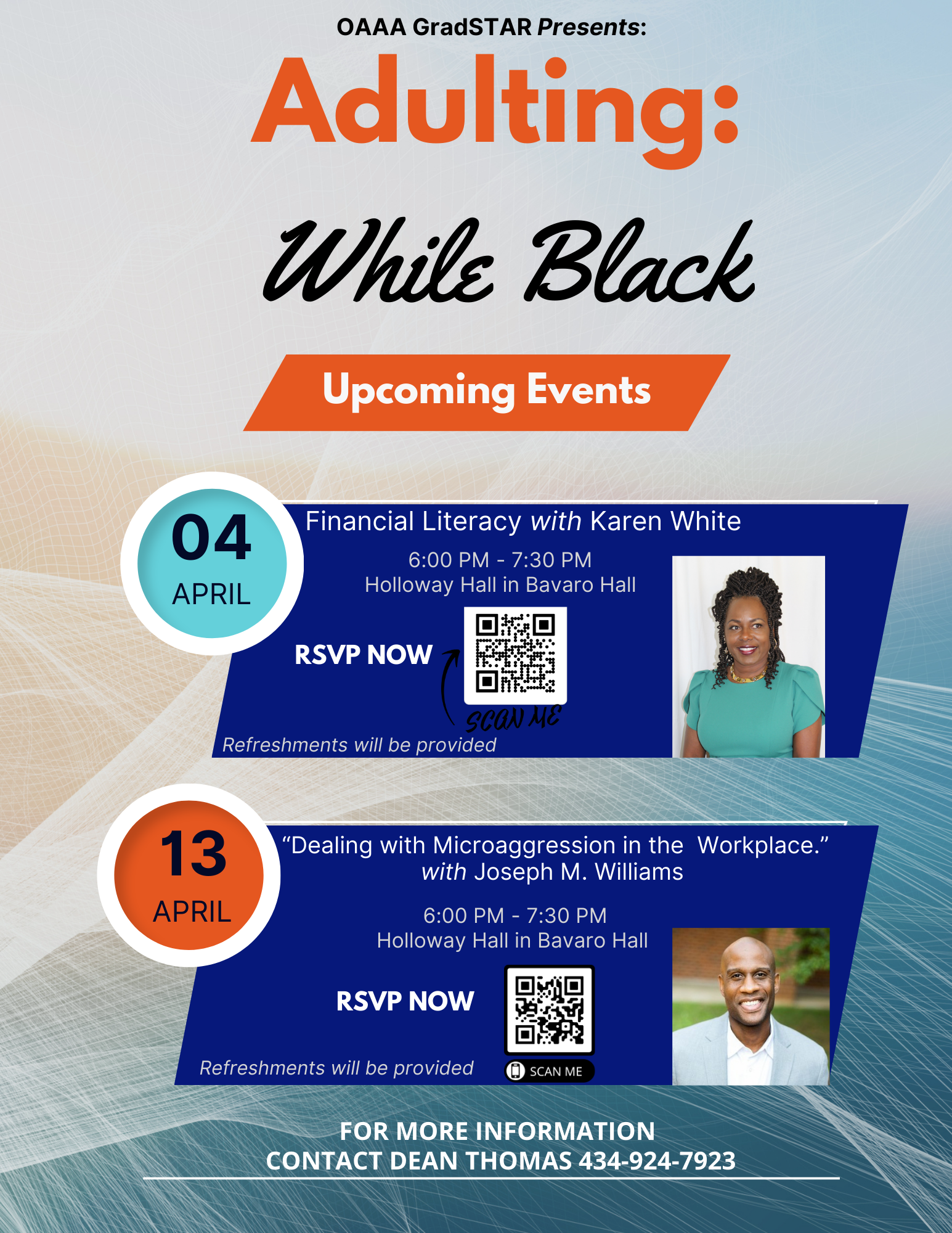 Black Friday
Friday, March 24 – 1:30 pm-3:00 pm - #4 Dawson's Row Front Lawn**
Come & join us for food & fellowship! (**W.E.B. DuBois Center #4 Dawson's Row – Rain Location)
----------------------------------------------
Lunch in DuBois with Dean Thomas
Tuesday, April 11 – 12:00 pm-1:00 pm – W.E.B. DuBois Conference Room
--------------------------------------------------------------
OAAA Mid-Week Raising-the-Bar Sessions
Wednesday, April 19 – 5:00 PM-7:00 PM – Student Health & Wellness 316 & 317
Upcoming UVA Events, Learning & Services
Yuria Celidwen - The Ethics of Belonging of Indigenous Contemplative Traditions
Friday, March 31 -- 3:00 pm-5:00 pm – Holloway Hall, Bavaro Hall (116)
Attend the talk "The Ethics of Belonging of Indigenous Contemplative Traditions" by Yuria Celidwen. Celidwen, an Indigenous Nahua and Maya scholar from Mexico, will speak about how Indigenous traditions hold critical solutions to help meet pressing social and environmental injustices through deep cultural roots of contemplative wisdom. Learn more. Contact Name: Ellen Daniels
Fellowships & Undergraduate Research Series
Mondays – 4:00 pm – Rotunda Multipurpose Room
Our regular series continues. The introductory workshops are the best first touch point with our office. The full schedule is here.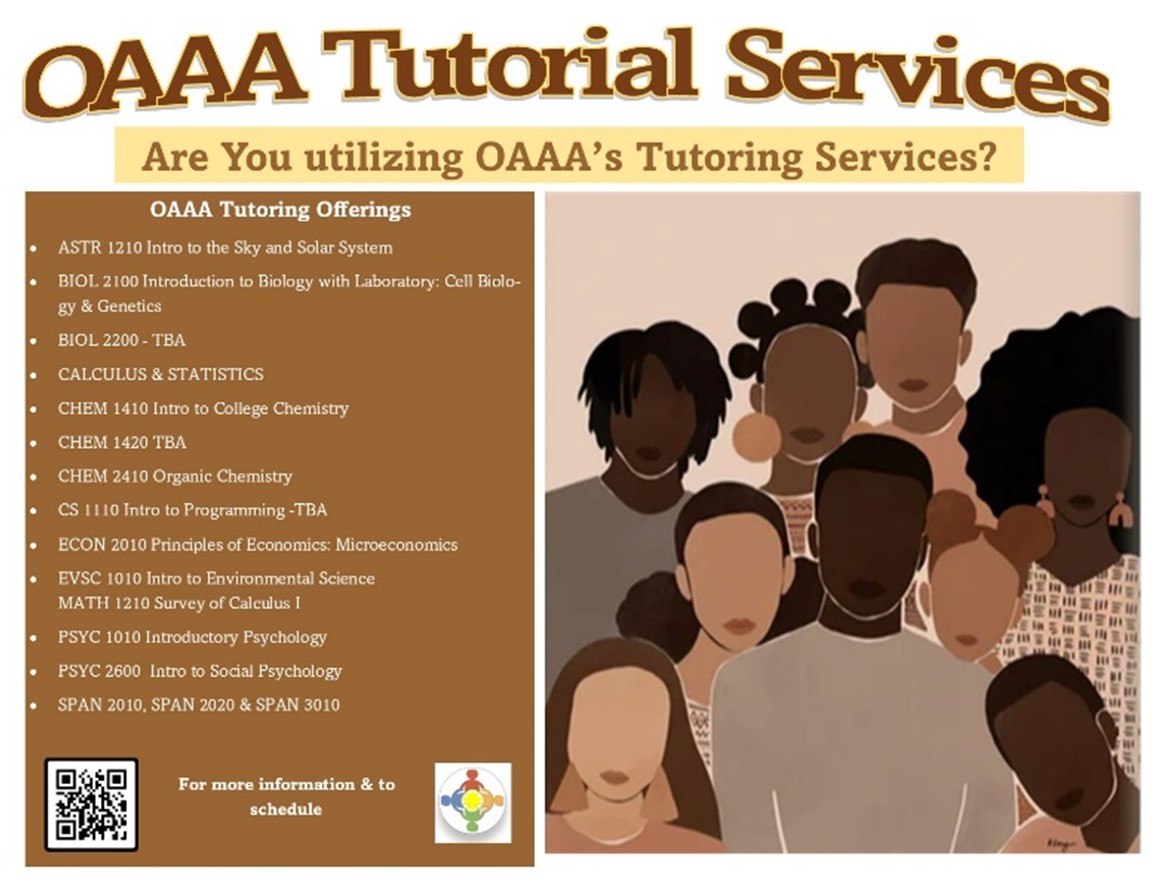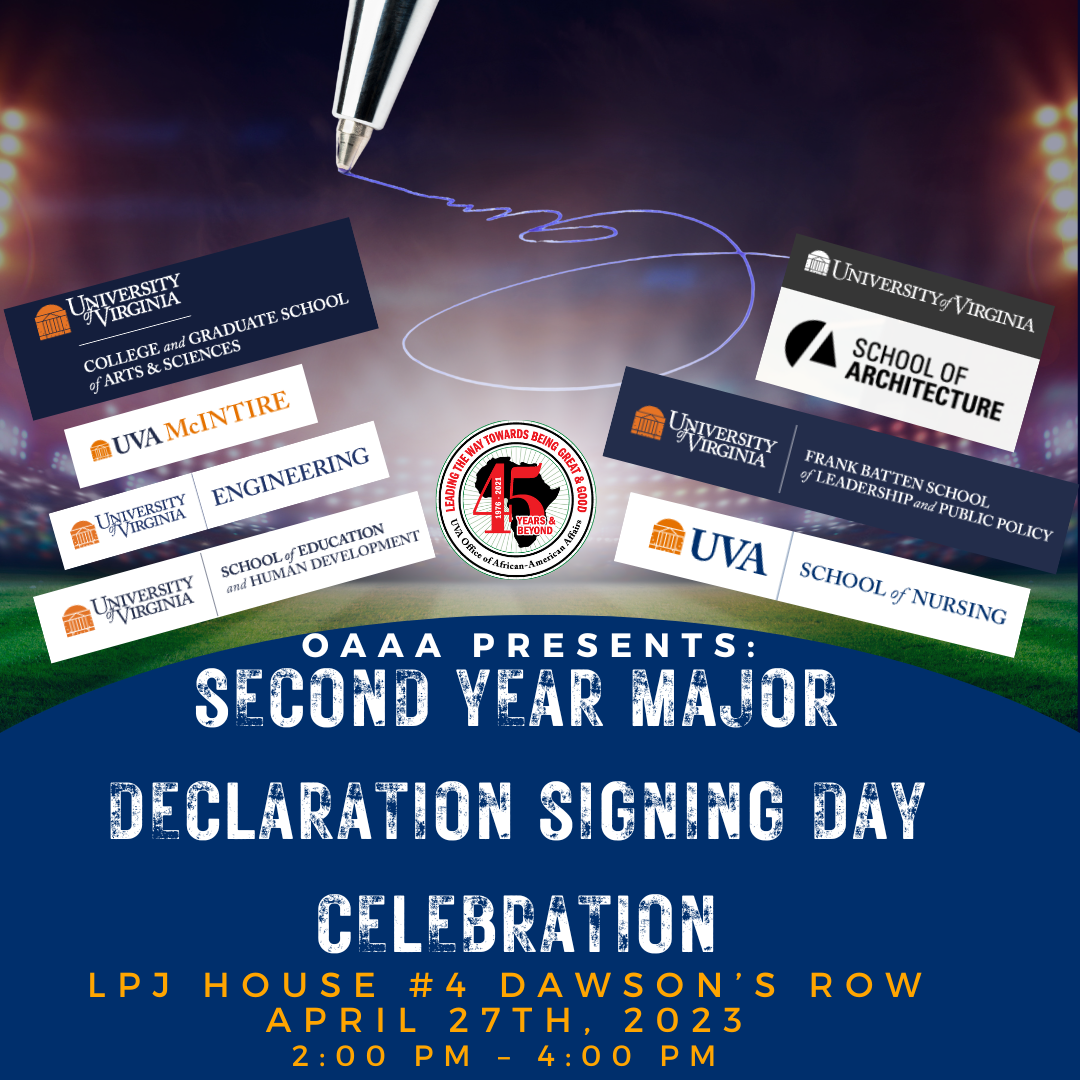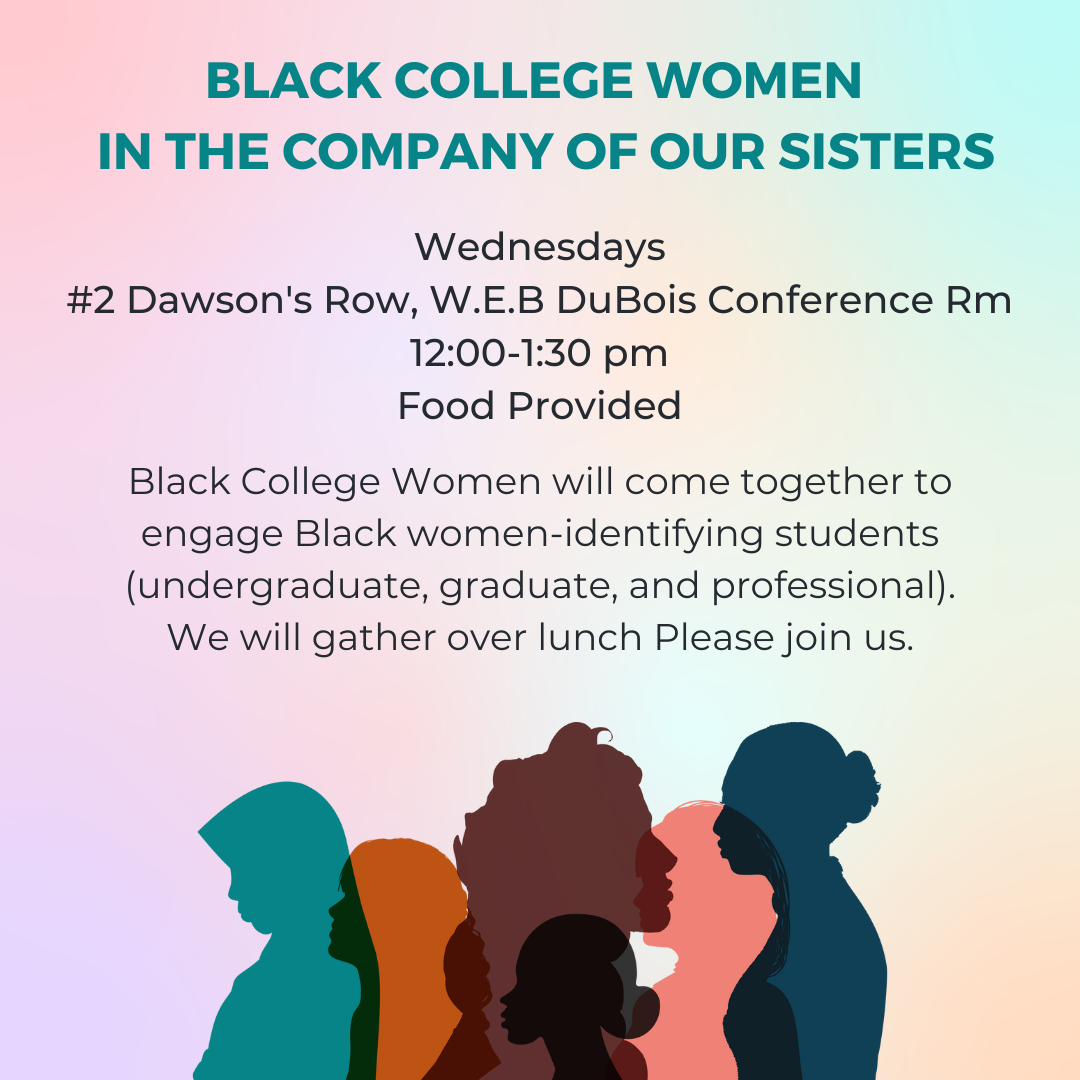 Did you know? Ruth E. Carter made history by becoming  the First Black Woman to Win Two Oscars in any category. Ruth E. Carter (born April 10, 1960) is an American costume designer for film and television, with over 40 films to her credit. Carter won an Oscar twice; Black Panther (2019 Academy Award for Best Costume Design) and Black Panther: Wakanda Forever (2023 Academy Award for Best Costume Design) for Best Costume Design. During her 30-year-plus film career, Carter has been nominated four times for the Academy Award for Best Costume Design, for her work on Spike Lee's biographical film Malcolm X (1992), Steven Spielberg's historical drama film Amistad (1997), and her most recent work on Ryan Coogler's Marvel superhero films Black Panther (2018) and Black Panther: Wakanda Forever (2022). In 2021, Carter received a star on the Hollywood Walk of Fame in the film category.
Opportunities with Deadlines
Algernon Sydney Sullivan Award - Online nominations
Deadline: Wednesday, March 22 at 5:00 pm
These annual awards for excellence of character and service to humanity are given each year to two students from the graduating class (undergraduate or graduate) and to one non-student member of the University community. The award seeks to perpetuate the excellence of character and humanitarian service of Algernon Sydney Sullivan by recognizing and honoring such qualities in others. This award is intended to honor those who exhibit Sullivan's ideals of heart, mind, and conduct as evidenced by "generous and unselfish service to others."  These awards are presented at Valedictory Exercises.
Office of Admission – Admission Counselor position
The Office of Admission just posted an Admission Counselor position. Peer Advisors, student leaders, student workers, and others that might be interested in this great opportunity for recent graduates to gain valuable skills while also giving back, please Apply Here! The Office of Undergraduate Admission at the University of Virginia invites applications for the position of Admission Counselor. Under the supervision of an Associate or Assistant Dean, the Admission Counselor performs duties related to the recruitment, evaluation, and enrollment of undergraduate students to the University. Reporting to the Vice Provost for Enrollment, the Office of Undergraduate Admission partners with the Office of Student Financial Services, the University Registrar, and the Virginia College Advising Corps, as a critical member of the University's Enrollment team. We are seeking individuals who are interested in a career that is fulfilling and rewarding and who want to help us shape the University for the next decade and beyond. If there are students who want more information about the position or want to discuss the details, please contact Chelsea 'CC" Duncan - Director of Diversity, Inclusion, and Outreach, Associate Dean of Admission.  
The Charlottesville Freedom School Servant Leader Interns Positions Available
The Charlottesville Freedom School, hosted by UVA's Center for Race and Public Education in the South, is interviewing teachers (Servant Leader Interns) for Summer 2023. The position provides UVA students an opportunity to engage scholars in grades 3-8 in a five-week literacy and social justice education curriculum. The Charlottesville Freedom School is sponsored by the Children's Defense Fund and inspired by the freedom schools organized by the Congress of Racial Equality and the Student Nonviolent Coordinating Committee in Mississippi during the summer of 1964. If you are interested, please apply here.
Generative Contemplation Symposium: The Art and Science of Effortless and Self-Emergence Contemplative Practices
The Contemplative Sciences Center is hosting the Generative Contemplation Symposium: The Art and Science of Effortless and Self-Emergence Contemplative Practices on April 21 and 22, 2023 at UVA. This in-person event will convene scientists, scholars, philosophers, and teacher-practitioners from across the world to explore the tension between effort and effortlessness in contemplative practices within Indian and Tibetan Buddhism. For More Information Contact Name Ellen Daniels
Cornerstone Summer Institute Counselor Applications Now Open!
Wednesday, June 21-Friday, June 30
The UVA Cornerstone Summer Institute is an eye-opening weeklong summer program for high school students to learn about slavery and its legacies and develop thinking skills that prepare them for success in college and beyond. The program focuses on uncovering the history of the area through historical investigation, archaeological excavation, and community engagement. Counselors of this camp are facilitators of learning who help students reckon with their own racial identities and their place in the world. Each counselor will lead a project group of 5 campers and serve as a role model for all. Counselors will receive a stipend for the week of the camp. All meals and housing will be provided. For More Information. Contact Name Ashley Schmidt